The Vampire Diaries: Season 3
(2011 - 2012)
Where to watch
Buy
Subscription
Buy
Subscription
Buy
You might also like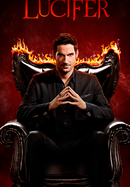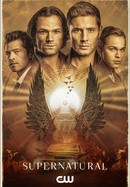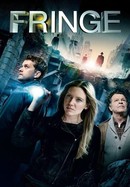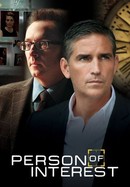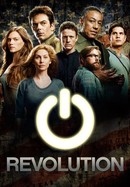 Rate And Review
The Vampire Diaries: Season 3 Photos
Audience Reviews for The Vampire Diaries: Season 3
The Vampire Diaries season 3 follows on from its remarkable season 2, this time around putting more of a focus on "The Original family". Throughout the season, this beautifully constructed plot is truly fantastic to watch play out; maintaining high levels of interest of enjoyment throughout. Absolutely loved :)

Though it's not as good as season 2, this season is thrilling. It brings us drama with out favorite originals. It also brings us ripper Stefan which I both love and hate but it's even better that he's paired up with Klaus and the duo cause some trouble together.

I really recommend it good season, good movie

Klaus continues to bore me but the show is fun and the final is a great development for the series.

Only complaint about the season is Elena is a dumbass who keeps betraying her most powerful allies. Great acting amazing characters but sadly we have to say goodbye to many of them the acting is amazing the characters just keep on getting better and everything looks amazing in this show

The third season of The Vampire Diaries doesn't disappoint. The complex storylines along with the "shocking" twists gives fans of the show exactly what they need.

Elena lives, Klaus can't know so Stefan go's with him to protect Elena. Stefan turns off his humanity and Elena loves the ghost of her boyfriend and clings to his memory while finding herself more drawn to Damon who has sacrificed his selfishness for his love of his brother and Elena. A must watch for fans of Seasons 1 and 2.

the third season picks up once more where season two left off and the creators make it the most grueling so far, Klause is fully restored and intends to bring the rest of his family back together again, keep in mind if you haven't caught up at this point you're going to be very lost the old stories apply to this particular mythology plus they give more of an explanation of why certain things work in this show Stefan and Klause wreak havoc in Memphis, Stefan has become a ripper once more because of the deal he made to save Damon and Klause's ultimate goal is that wants to create more hybrids like himself Elena refuses to give up on Stefan and a whole year has passed since they met but has Stefan gone over the edge? How can he conquer the darkness within him? He's much more malicious this time around, at one point Stefan feels that if he cares he'll feel too much pain We also see flashbacks in 1920 showing that he and Stefan were like brethren, Klause's sister Rebekah met him, too Klause compelled Stefan to forget, Rebekah's necklace is the same one Elena wears, Michael and Katherine were at the same bar in Chicago, Rebekah returns, Klause shuts off Damon's humanity, Elena's blood is the key to make more hybrids, Elena feels stuck this time around and due to the growing love triangle if Elena chooses between Stefan and Damon she'll end up hurting someone in the end or possibly losing them both, she is also concerned for Jeremy considering everything he has had to face at such a young age Flashbacks of the Vikings show the origin of the Originals and why Mikael hunts down everyone: Mikael was hard pressed on Klause, the Mikealson's were neighbors with the werewolves but after their youngest, Henrik was killed the peace was shattered, Ayanna a witch put the spell on the Mikaelson's and Elena's necklace is the same one she made, their mother Ester supposedly died at Mikael's hands, at the halfway point of the season we see a pretty damn cool reunion with Elijah returning along with Rebekah, Finn, and Cole to take down Klause, it's even more shocking seeing someone return from the other side for 1000 years to settle an old score with the Mikaelson children, Rebekah is on an ever going search for love and a life of her own but it proves difficult thanks to her family's scarred history, it's also believed that if the Originals die then every vampire in the bloodline will too, in the end Klause meets a grim fate that has long been overdue, for the Mikaelsons nothing is stronger than the bond of family even if they are not in sync with one another Bonnie and Jeremy date although Bonnie is having visions of her mother in connection to a coffin that can't be opened, Mikael also met Bonnie's mother when he was looking for the doppelganger, Esther had help from an ancestor Bennet witch , Bonnie finally meets her mother, Abby who goes through a change that isn't in her control, Jeremy at the end of Season 2 is still having visions of Anna and Vicki, Vicki says she can be brought back to life but Anna warns against it, Vicky even talks to Matt for help, there always has to be a balance though and that means deadly consequences Damon has a distraction with the town news anchorwoman yet he still may have his affection for Elena, is it Damon's fault is that he cares too much, that he is a liability?, Rebekah hates Elena for betraying her, at certain points Damon may look like he has the upper hand but still does terrible things for and to his friends, it may mean why he can't let others see he's good otherwise he'd have to live up to their expectations, Damon and Elena unintentionally have a very strong moment of weakness that may also cause a rift between them and Stefan Tyler and Caroline officially date, Caroline ends up facing torture because of what she is and her father, Bill returns, he faces a tough choice between life and death, Tyler then reveals himself to his mother, Klause changes him into something else which makes him feel proud and more confident but as a result is sired (follows Klause) so it's almost like he has no free will of his own, Mason's spirit is also after Damon along with other ghosts when the Other Side is opened, funny enough despite Klause's self-centeredness and immoral nature he tries to woo Caroline every now and then, could he possibly have a heart after all? Alaric takes a new step in joining the council to keep humans safe, he and Damon have a rocky friendship, they find cave drawings it turns out that depict the history of the Originals, unfortunately Alaric's ring is starting to falter which causes him to black out and open a darker side of him that's intent on killing all vampires, he and a Dr. Fell (a founder of the council) start dating, unfortunately a town murderer has Alaric put in jail and Damon flashes back to 1912 due to a similar incident, its revealed that those who wear the Gilbert ring go on a murderous rampage and don't know it, another journal reveals Samantha Gilbert was committed for her losing her mind, the constant dying and coming back to life has affected Alaric's psyche, Alaric is then changed into a very deadly version of the monsters he believes has plague Mystic Falls, can he be saved? Do we need revenge or redemption? Is there peace we can find after we're gone? Are we truly left alone? Humanity is a vampire's greatest weakness, no matter what it keeps coming back. Is it Mystic Falls that's ruining these people's lives? There's nothing wrong with free will until you lose it. Maybe love is more powerful than loyalty. You should love the person that makes you feel alive. It's the most brutal of the series so far given that almost nothing can stop Klause and almost all hope seems lost when one of the sweetest supporting players makes a horrific change. And the cliffhanger has the creators make the most daring move they've ever done. Everyone is connected in so many different ways. Everything changes in Season 4.
See Details