The Venture Bros.: Season 7
(2018)
Where to watch
Buy from $1.99
Subscription
Buy from $1.99
Subscription
Buy from $1.99
You might also like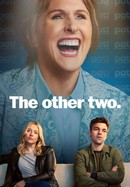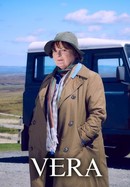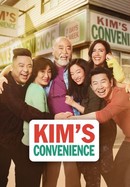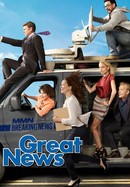 Rate And Review
The Venture Bros.: Season 7 Videos
The Venture Bros.: Season 7 Photos
News & Interviews for The Venture Bros.: Season 7
Audience Reviews for The Venture Bros.: Season 7
How did this not get renewed for another Season? There is so much we need to know.

This Show ending was legitimately sadder than when my wife left me and I lost full custody of my three children. 12/10 show.

Hilarious animated series that ranks as one of the best Adult Swim has ever produced. While initially a 'Johnny Quest' satire, the show quickly morphed into its own continuity, while still providing numerous and hilarious pop culture references, skewering everything from "Jaws" to "James Bond". Best of all, it also developed a heart over the years and while it never veered from its vicious comedy, you truly start to enjoy and feel for the characters, especially the titular Hank & Dean (whose evolution over the series from dumb teens to well, not as dumb teens, is one of the many highlights). Just a great and hilarious series from beginning to end.

Watch this show. There is no other show I can think of that's as detailed in its characters and story arc... The 7th season, along with the 4th, 5th, and 6th, I would give them all 10/10. I have to call it what it is, Brilliance... at its best.

While this is still one of the best shows on TV, this is not their best season. There' a bit of being 'too clever' starting up, and making up stuff after the fact, which is still great fun to watch, but a bit of a disappointment for the die hard. I love this show, but felt this season was done under pressure to cover a few bases, and sometimes its just better not to know everything. I think too many fans demanded answers! and you know, when you go looking for answers, you may not like what you find.

The Venture Bros continues to tell a compelling story.

Being on air for 14 years now (albeit with longer gaps between seasons than most other shows) one might think The Venture Bros. would run serious risk of being old-hat at this point, but fortunately the series is still a powerhouse for quality writing in adult animation, albeit with less cohesive focus. As always, The Venture Bros. has succeeded at being both a pulp serial as well as a pop-culture satire, which is does in spades here, and even throws some curveballs into its mythology. While the show's creators may not be as young and on-top-of-things as they used to be, the show's sensibilities don't feel dated, and it's reassuring to consider that Adult Swim airs another consistent sci-fi toon that has a more retrospective air to it than Rick and Morty. While this season's scripts may not be as ambitious as ones before it, they're still always unpredictable, and it's most impressive to see how the writers have allowed Hank and Dean to mature over the years, while most of the other characters have retained their status quo. Still Adult Swim's magnum opus, and while it's certain to be a while before we see this series return, the substantial cliffhanger ending is enough to make one's mouth water at new story potential.

Seven seasons going in and the Venture Bros. is still surprisingly going strong. The Ventures' move to New York last season still seems to be paying off as the show runners still seem invigorated as they continue to play with their new ideas. It opens up with a fantastically ambitious three-parter that satisfyingly wraps up the plot threads from last season. Then it goes onto new entertaining stuff and ends on a more subdued but emotionally satisfying finale. There is a lot more emphasis on the villain organization The Guild of Calamitous Intent, as Dr. Mrs. the Monarch helps the Council runs things while the Monarch and his right-hand man 21 try to rise up the ranks, so the Monarch can resume arching Dr. Venture, by taking any assignment they can. Although the Guild has been around since the beginning, there turns out be a surprising amount of material to be mined here. We get to see a lot more of funny Johnny Quest's Dr. Zin parody Dr. Z and last season's breakout character the Red Death, equally cool, charming, and completely threatening and voiced to perfection by Clancy Brown. Monarch and 21 always work great together, but their chemistry goes up a notch here. Seeing them react together to various weird situations that were not of their own creation for once is particularly fun. Now fans of the Ventures themselves may be disappointed that they're not so much the focus here. Yes they have plot lines each episode, but they mostly don't shine as much. Still, I was so pleased with the material in general that I didn't care. The show remains as funny as ever, but there are some solid human beats. The show sets itself apart from other animated shows by having the characters progress and you get to see some characters experience important revelations. Ultimately, if you like the Venture Bros. in general then this won't disappoint.