Tiger King: Murder, Mayhem and Madness: Season 1
(2020)
Where to watch
Subscription
You might also like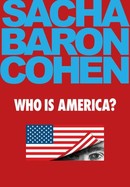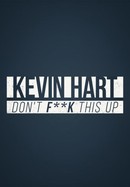 Kevin Hart: Don't F... This Up
Rate And Review
Tiger King: Murder, Mayhem and Madness: Season 1 Videos
Tiger King: Murder, Mayhem and Madness: Season 1 Photos
News & Interviews for Tiger King: Murder, Mayhem and Madness: Season 1
Audience Reviews for Tiger King: Murder, Mayhem and Madness: Season 1
In the time of Quarantine first happening in the U.S., Netflix gave us this wonderfully horrible docuseries that bonded us all together. "I saw a tiger....and the tiger saw a man." hahah you gotta love it for all its twists and turns and actually opening the eye to how horrible those places are.

An addictive wild ride that must be seen to be believed.

#1 in the U.S. 2020-10 (according to Netflix). I think in the midst of 'shelter in place' people are really grasping for entertainment … that's the only way I can fathom this being #1. So much stupid.

Best show in the whole quarantine. A must see.

I don't usually like this genre, but this show is so out of the ordinary that you will either love it or hate it. I loved it. The storytelling is very cleverly done.

It's like watching reality TV. You know that there are over-dramatizations, the lines between reality and fiction are blurred, and the story is unbelievable. Yet after every episode, you want to start another one.

I know I am late to the party on this review, this docu. was a hot ticket back at the start of the pandemic. Love it or hate it what a crazy story, I binged this series/show/season. A true mystery of who done it, not boring like some docus. can be. I know everybody jumped on the Tiger King band wagon, I had to see what the big hype over this docu. was all about. 4 stars worth the watch, you find yourself talking about it. It's like Jerry Springer meets Wild Kingdom or George of the jungle or something lol. Check it out even if it is out of being curious, to get a laugh out of it, hate watch it etc... You should just watch it and make up your mind Tiger King was interesting to say the least etc...

It was a total train wreck but I can't say I was not entertained.

Overall not a bad story but isn't worth watching in my opinion

This series was legendary.