True Blood: Season 6
(2013)
Where to watch
Buy from $2.99
Buy from $2.99
Subscription
Buy from $2.99
You might also like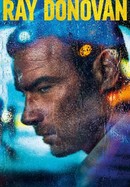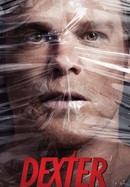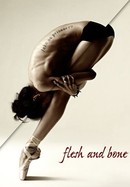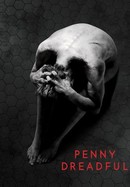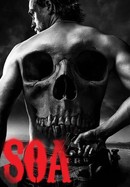 Rate And Review
True Blood: Season 6 Photos
News & Interviews for True Blood: Season 6
Audience Reviews for True Blood: Season 6
Each subsequent season goes downhill but it's still fun to watch all the way through each season!!!

I wanted to fast forward through the boring parts in season six, episode 9, but there were too many. The flashbacks during the funeral were totally unnecessary, as was the funeral itself.

Sex scenes and Bill Compton . The nightmare continues , literally .

I mean... It was honestly hard to feel bad for the vampires because this whole season was pointless. Everyone was living in peace, and then the vampires drank lilith's blood and went bat shit crazy and then when the humans fought back, suddenly they are racist and prejudiced and it's all poor vampires when THEY started the whole mess? Like do you understand what I am saying? what was the point of Lilith being a prophet when it was her blood that made them act crazy? and then she was saying it would be Warlow who would be the one to fix her fuck up. Like it was so pointless. What was the point of Lilith. You'd think with her being a godless god she would have realized when the vampire race would be threatened and made sure her blood was destroyed. not flipping egg people to drink it. What a disappointment. And Warlow... My sweet Warlow...I would have loved to be his Faerie Vampire Blood... Too Bad...

True Bloody awful... The series, which continues to deliver on interesting ideas and concepts consistently fails to live up to its hype and season six is no different. The series relies heavily on nudity and poor special effects to keep its audience interested whilst altering minor details to rehash the same stories season in, season out. Other than lead vampire Bill Compton, the characters lack development and seem tired of the same old stories coming back again and again with different masks on. This is even referenced several times in dialogue as humans, vampires, witches, werewolves et al admit their fatigue at fighting the same battles with different supernatural beings. This show could have been brilliant given a grown-up writing team and time to breathe but the pace, the obsession with sex and story running on fumes proves this was a miss altogether.

A seven season supernatural ride in the American landscape, delivered by an awesome cast & crew!! Truly imaginative storyline that takes the Vampire franchise in a new direction- a must see for fans of the genre!!

After the events in season 5, humans now decided to fight back against the vampiric threat, how? By putting them into a concentration camp. The premise was silly but it was fun most of the time.

Season 6 is clearly an example of a show that has run out of ideas, and while there were some standout episodes, the overall feeling wasn't much better than that of season 5.

The shawshank with vampires. This season was hated by some people and I know it's they opinions, but I liked this season more then the firth season. Eric, Jason and bill are the highlights of this season. Sookie and Tara still get's on my nerves for some reason, I don't know why but every episode I see those two I get a headache.

for 2013: it really is the weakest season of the show somewhere along the line the writers kinda lost their focus but I still like watching what's happening regardless after Bill takes Lillith's blood he is 'reborn' as an ultimate source of divine power he looks normal but has gained a sort of wisdom and higher calling as a result from the vampire religion however, he has distanced himself from everyone including Sookie and along with some of his newly gained powers he has a premonition of all of his fellow vampires meeting a terrible fate the humans have also retaliated by declaring open season on all vampires in order to preserve the human race it's sort of a metaphor for the victims of the Holocaust having the vampires rounded up and being put in concentration camps or Vamp Camp as its called to the humans they treat it as sort of a recovery process to study and analyze but also poke and probe vampires in order to break them down completely in more ways than one Andy also having had a chance encounter with another Faire now has the responsibility of raising children albeit supernatural ones Terry also deals with the guilt of killing his fellow army buddy in order to keep the witch's curse from continuing to consume them both and asks the unthinkable and just to make things even more complicated Warlow returns from a prison he was sentenced to after murdering the Stackhouse parents and Sookie, Jason, and their Faire grandfather are gearing up to take him out the new subplots and characters still seem to work this time around it's just that the narrative loses its way on more than one occasion it's not as compelling or as enthralling as the previous seasons there was a much more sense of danger and urgency but here everything just seems to happen without it mattering too much that doesn't mean though that Alan Ball has lost his touch though, he still makes the drama pretty well-intentioned and killing off two supporting characters always manages to ring some emotion out of some pesky territory there's still the gore, the plot twists, the philosophical side of things, the human condition, and the spiritual sense of immortality, power, birthright, rebirth, renewal, self-righteousness I guess we'll just have to see if the next and very last season can close everything up, tie up the loose ends, and bring proper closure to every being in Bon Temps human or vampire: can one side live superior or be the less-evolved species? who will go, who will stay? the final fight is upon everyone now....