Where to watch
Subscription
You might also like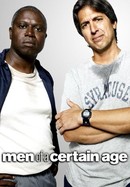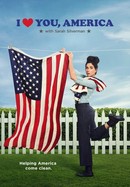 I Love You, America With Sarah Silverman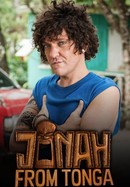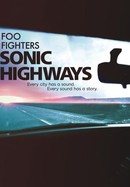 Foo Fighters: Sonic Highways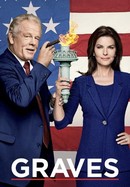 Rate And Review
Ugly Delicious: Season 1 Photos
News & Interviews for Ugly Delicious
Audience Reviews for Ugly Delicious: Season 1
Honestly watching David Chang go into every kitchen and then shit on their traditions and tell them how he thinks he should cook is really off-putting

I liked that David Chang talks about how he orders Dominos on a semi-regular basis but is a world-famous chef. You get a bit of everything with Ugly Delicious. Sometimes it's a bit haphazard in it's direction.

We're done with the show, middle of 1st season. . During the barbecue episode, my husband and I of 18 years, heard David Chang's guest reference homosexuals, not in an inclusive / welcoming way - and listened to the gross generalization of me, my husband, the population i love and support. I'm embarrassed for David Chang, and I'm insulted that he didn't have the common decency to redact that segment from the episode. You know, we dealt with the colorful language, liked the Travel piece of the show, enjoyed the thoughts on culinary exploration and what the true definition of certain foods representative. What I don't appreciate is here we are in 2021, and we're watching David Chang's show polarize and stereotype gays.. I work in human resources leadership for a large northern California hospital and healthcare system. We are doing all we can at this very moment to bring diversity and belonging/equity into our thousands of employees work force hospitals doctors sites, ESPECIALLY for inclusion with populations who are experiencing hate crimes, such as Asian and Black Americans. . Tonight was inexcusable. Not only will I never watch David Chang. I will stay far away from any establishment that belongs to him, and I will be share sure to share my experience. I am deeply saddened. But I don't think he cares.

I usually love these types of shows but just had to turn it off and could no longer watch current or future programs due to his racism and constant victimhood. He's wrong by the way regarding his opinion that there is no real Chinese food in America. He should spend time in the San Gabriel Valley, CA. People come from all over for REAL Chinese food in fact some of the restaurants have no English menus. He is so arrogant and bitter that even after visiting one of those San Gabrial Restaurants and asked if what he was eating was on the menu for everyone and was told yes, he still didn't change his tune in following episodes even though he loved what he ate.

Peter Meehan says "there is a reductive quality to saying something is authentic" in the first episode. Throughout the season, David Chang (and his many wonderful guests) challenges a culture espoused by shows like "Chef's Table," where fine dining is meant to be the epitome of the culinary experience. Ugly can be delicious, delicious can be ugly, and the show embodies that philosophy to the max.

I genuinely want to like the show. I love cooking and love trying new food. But you can't make it through a single episode without talking about racism, or "because white people". People that make movies, or TV shows or any type of art make it through their eyes. Their perception. So I try to keep an open mind. But it's exhausting lately. You can't make it through anything on Netflix without hearing how white people are bad. Just like every other race... everyone is different. Some white people like genuine Chinese food and some don't. And sometimes it's not because they're racist, they just don't like it. Stop painting everyone with broad strokes. David Chang is funny, the food and culture behind it is interesting, but just like everything else nowadays it comes with a large side order of racism/politics.

I feel like the host focuses too much on making insults towards white American. I respect the host's knowledge, but he comes across ARROGANT & RACIST more and more each episode. I am hoping he was doing it just to appear interesting.

Talks about elitism the entire series how it's wrong, but is an elitist when it comes to Asian foods.

Would be excellent if it wasn't so politically charged. I loved episode one even with the Anti Trump joke. But episode two became a political open border, illegal immigrant sob story that once again shows that netflix is trying to manipulate viewers politics injecting open border globalist views into shows that do not need them. Food should be like religion or sex and have nothing to do with politics. This series would have been amazing if I didnt have to hear the partisan preaching.
See Details