Unbreakable Kimmy Schmidt: Season 2
(2016)
Where to watch
Subscription
You might also like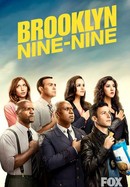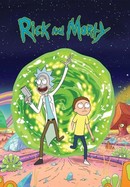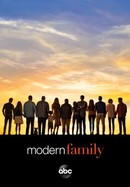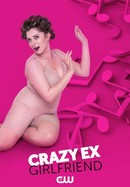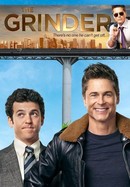 Rate And Review
Unbreakable Kimmy Schmidt: Season 2 Photos
Audience Reviews for Unbreakable Kimmy Schmidt: Season 2
I didn't think it was possible for this show to get any worse. By far, one of the WORST shows I have ever seen. The most obnoxious, stuck up, fake characters. The most irritating voices that grate on you and make your ears bleed. Extremely poor acting. Poor execution. Poor "storyline". Lacking any depth. There isn't a single moment in the show that is funny. Very clearly a show only for extremely lifeless and shallow people that lack any sense of humor. I can't believe it has multiple seasons and I can't believe it was ever recommend to me. I couldn't make it through the seasons. Just another show proving where society is going. Down the drain.

Short running com3dy Unbr3akabl3 mix3s absurd conc3pts with th3 poppy background of a strang3 v3rsion of N3w York. All th3 charact3rs ar3 wond3rfully uniqu3, likabl3 and uniqu3 as is th3 styl3 it is mad3 in: a mix b3tw33n Th3 Simpsons, Brooklyn 99 with a splash of Th3 Mighty Boosh add3d in. At no point do3s th3 jok3 rat3 or quality slip in all four s3asons, nor do3s th3 imagination that it must hav3 tak3n to writ3 such a show. Though I struggl3 with th3 littl3 charact3r d3v3lopm3nt Titus g3ts, I think th3 show handl3s Kimmy, Jacqu3lin3 and Lillian (plus a hug3 cast of w3ll fl3sh3d out, r3curring charact3rs)'s d3v3lopm3nt r3ally brilliantly whil3 managing to k33p th3 main plot lin3s moving quickly onward. Abov3 all, this show is g3nuin3ly int3r3sting and w3ll worth a watch if you n33d som3thing to bing3 and not f33l bad about binging.

This is the season where we begin to see the show sacrificing it's more general audience for the fans, but somehow, season 2 still evens out ok.

Still as funny as the previous season. My grade: A+

What happened? after an enjoyable season one, season two was a drag. forced a finish and won't be continuing with the series.

Another great season of this lovely comedy. It's witty and heartwarming, serves as a fitting parody of modern US society and also gives you some great, well-written and beautifully acted characters. A must watch!

"Unbreakable Kimmy Schmidt" builds on its established quirky comedy in S2 with more cameos, impressively deep jokes, and an outstanding ensemble cast that are so over-the-top in the most entertaining way.

I wouldn't urge you not to watch it, but don't have expectations of it being even close to half as good as season one. What are the writers thinking? It's lost 90% of its value.

Funny, but not enough to keep me watching.

The funniest show since Seinfeld. I won't miss an episode!
See Details