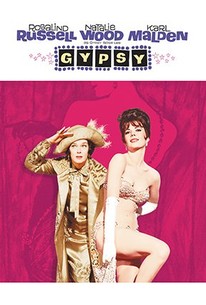 Gypsy
1962, Musical, 2h 29m
14 Reviews
5,000+ Ratings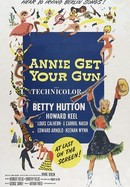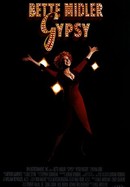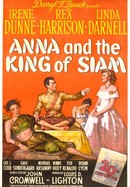 Anna and the King of Siam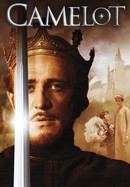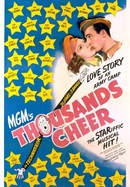 Where to watch
Rent/buy
Rent/buy
Subscription
Rent/buy
Rate And Review
Movie Info
Rose Hovick (Rosalind Russell) pushes her two young daughters into the entertainment industry, traveling and promoting them with minimal success. After years in the business, younger daughter June quits and elopes, leaving Rose searching for work for her other, less talented daughter, Louise (Natalie Wood). The only offer is at a burlesque house, but Louise takes to it and transforms herself into the popular Gypsy Rose Lee. As Louise gains notoriety, she grows tired of her mother's influence.
Genre: Musical

Original Language: English

Director: Mervyn LeRoy

Producer: Mervyn LeRoy

Writer: Leonard Spigelgass

Release Date (Theaters): original

Release Date (Streaming):

Runtime:

Distributor: Warner Bros. Pictures

Production Co: Warner Brothers/Seven Arts
News & Interviews for Gypsy
Audience Reviews for Gypsy
Natalie Wood's best work, Gypsy is a comedy musical about an overbearing mother who tries hard to turn her daughters into the actress she never was. It's got some great numbers, fine choreography and the best acting from Rosalind Russell and Natalie Wood.

Gypsy is a bit of a mixed bag. Rosalind Russell plays her part well and dominates the movie, at once a stage mom, independent woman, and a bohemian, but her singing voice is so deep and flat it seems like she's Tony Curtis in drag belting out her musical numbers. The idea of Natalie Wood playing the part of striptease artist Gypsy Rose Lee is intriguing and she's as cute as ever, but the movie is not balanced; for 2 hours we see her as "one of the boys" and nothing but sweet and innocent, then in a flash she's a fully independent and very successful stripper. The music by Styne and Sondheim includes some classics, "Let Me Entertain You" and "Everything is Coming Up Roses", but most of the performances (not just Russell's) are jarring on the ears - the notable exceptions being Wood's performance of "Little Lamb", and Paul Wallace's performance of "All I Need is the Girl". Gypsy Rose's childhood is not unhappy, at least in this account, and in fact it's touching in some ways, though certainly different. She didn't get an education, and didn't even know her real age, as her mother needed her to remain under twelve well into her teens, because of child labor laws. We see her out of sync in the early group performances, and in the shadow compared to her younger sister June (Suzanne Cupito and later Ann Jillian), who her mother says has the "real talent". A funny scene shows her relegated to the front end of a cow costume, mooing out replies to June in one of their barnyard numbers. It's interesting to see this bygone world of vaudeville, and the Broadway number where Russell pantomimes June as she auditions is entertaining in its own right. Unfortunately, there is a veneer of feel-good dishonesty to the entire movie. One exception, however, is stage manager and boyfriend Herbie's (Karl Malden's) shocked reaction to the mother's decision to have Rose fill in for a missing stripper. She is so stubborn, refusing to admit that it's over, and never taking no for an answer. The look on Malden and Wood's face when she pushes Rose into it instead of leaving that final night and settling down into quiet, married life is priceless. Her own daughter! She says there is an invisible barrier between the crowd and the stage, and that she'll be an artist - but Malden knows better, while Wood, resigned, simply begins changing into a hurriedly put together outfit. She comes out in a blue dress, of course immaculate, and transformed. Wood is seductive as she slinks around the stage, increasing in confidence over time until she's practically purring "Let Me Entertain You", but the performances are ridiculously tame, even for the period. The movie needs something - editing (at 243 minutes it's too long), or more of an edge, or better vocal talent, or more honesty - but there is enough here to make it worth watching. One 'quote', the lyrics to "Let Me Entertain You", my goodness: "Let me entertain you Let me make you smile Let me do a few tricks Some old and some new tricks I'm very versatile And if you're real good I'll make you feel good I want your spirits to climb So let me entertain you And we'll have a real good time, yes sir We'll have a real good time"

This is a good movie based on the real life of Gypsy Rose Lee. The actors in this movie give good performances. Plus, it gives the audience a look at vaudeville too. I liked it.

The best numbers of any musical, essentially thanks to the amazing performance by Rosalind Russell, even if she was dubbed.
See Details