What to know
critics consensus
American Woman finds poignant drama in one woman's grueling odyssey, thanks in no small part to Sienna Miller's outstanding work in the leading role. Read critic reviews
You might also like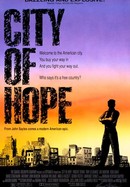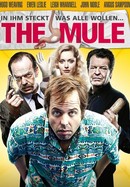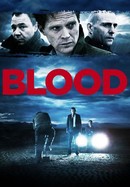 Rate And Review
Movie Info
In a small blue-collar town in Pennsylvania, a 32-year-old woman's teenage daughter goes missing, and she is left to raise her infant grandson alone.
Critic Reviews for American Woman
Audience Reviews for American Woman
The performances are the key ingredient here. Even when the movie is meandering Miller, Hendricks, and the rest of the cast carry this thing. Some of those final scenes are gut wrenching.

A moving story of a woman's life filled with loss. Sienna Miller wins my respect as one of the finest actors of this generation. Uneven, at times, but worthy of your time.

When I first saw Sienna Miller as Edie Sedgwick in Factory Girl, I thought "Man, that gal can act, too bad she's playing the junkie equivalent of a Barbie doll." In American Woman, we are presented with a richly textured example of Miller's dynamic range. Perhaps an even bigger surprise is that one of Ridley Scott's kids has actually directed a good film, a first for any of the Scott household in years if All the Money in the World and Morgan are the low hurdles to jump in this argument. And no I didn't like The Martian either. Leave it to Jake, the kid who cut his teeth on 90's alt-rock music videos to give us something poignant and precise for once in a long while. The film concerns a woman named Deborah Callahan (Miller) who lives and loves and loses in small-town Pennsylvania. Not since David Mackenzie's Hell or Highwater have I seen such a brutally accurate depiction of small-town life set to the screen. All the plights of working-class households, broken homes, and the bad decisions that travel between the two are laid out in their hapless glory. Deb's arc is a non-stop tour through the pitfalls of early parenthood, single life, infidelity, and tragedy that can devastate an entire community. When her daughter Bridget (Sky Ferriera), a young, single mother as well, goes missing, it sends ripples of grief, wrath, and the promise of change through the Callahan family, giving Miller the perfect scenario to showcase how much manic energy she can infuse into each scene. While the main plot-line centers around the daughter's disappearance, life must go on for Deb and her family. Moments of hilarity sneak in from time to time (bouyed by the warm presence of Will Sasso and Christina Hendrix) as the family bickers and Deb gets her life on track. It is the story of a girl forced into adulthood too soon to develop healthy coping mechanisms for the tragedies that lie ahead, but when the harsh facts of reality quite literally hit her, Miller's Deborah emerges from them violent but sure each subsequent time. You see her scars, and you see her harden. However, it's empowering and indicative of her maturity and clarity over a tumultuous span of 11 years, a time that can break many people with less affliction. Of course, it's all just a movie, a story to tell ourselves to make us feel a little better about the world around us and the problems we face. If you know the premise or have read a review, you probably won't be terribly surprised by what happens to the characters. But I don't think that that is because American Woman is a derivative or manipulative work, rather, the characters just feel and act so true to life. The familial strife, the grudges, the pain of infidelity, and the profound sense of grief is a sledgehammer to the gut because we have (barring folks who've lived in some privileged, upper-class malaise) probably all been somewhere in this film at some point in our experiences. This is working class drama for real people, and its impact isn't contingent on being depressing or dark or saccharine. It's a lens peering into the triumph after the tragedy of day to day living.
Quotes
There are no approved quotes yet for this movie.