Battle Royale
2000, Mystery & thriller/Action, 1h 54m
48 Reviews
50,000+ Ratings
What to know
critics consensus
Battle Royale is a controversial and violent parable of adolescence, heightening teenage melodrama with life-or-death stakes. Read critic reviews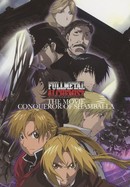 Fullmetal Alchemist the Movie: Conqueror of Shamballa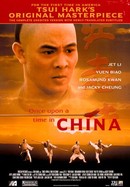 Once Upon a Time in China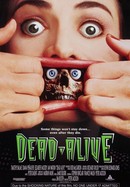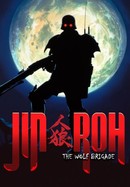 Jin-Roh: The Wolf Brigade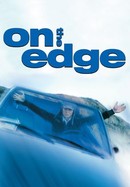 Rate And Review
Movie Info
42 9th graders are sent to a deserted island. They are given a map, food, and various weapons. An explosive collar is fitted around their neck. If they break a rule, the collar explodes. Their mission: kill each other and be the last one standing. The last survivor is allowed to leave the island. If there is more than one survivor, the collars explode and kill them all.
News & Interviews for Battle Royale
Audience Reviews for Battle Royale
In the 2000's I was already jaded to violence in movies, but I was a newly minted father of three miniature Repo Jacks. As such, I struggled with this a bit. Now that my kids are young adults, I'm like "hell yeah -- let's see some kids bite the dust in all kinds of horrible ways!" This movie is cray-cray crazy. A bunch of kids in school uniforms running around on an island killing each other in an over-the-top, almost slapstick way, all to a near-overbearing classical music soundtrack that sounds like its from Hollywood's golden age. It's like an old school live action Disney production of "Chitty Chitty Bang Bang" with a John Williams score. And then there are these very sad subplots for the main characters. This is a real genre-bender. And a brilliant move by the screenwriter by making the beleaguered teacher in their middle school the MC of the whole affair. You can tell this dude was browbeaten after dealing with these juvenile delinquent cretins for years. He gleefully reads out the rules and takes out a few of the bad eggs himself. School teacher revenge porn.

If you've seen The Hunger Games, forget all of it and get yerself strapped in for oneupsmanship on a grand scale. This has got better writing, better acting, better everything on steroids. Just one action film with balls.

Here's a Japanese film ripe for an American re-make. Made in 2000, this is a manga-style tale of a society upset with teen violence that the government picks a classroom every year to participate in a three-day Hunger Games type of kill or die survival ritual. The whole thing is meant to be a crass representation of the social mores of young people. There's plenty to dislike about the movie - the over the top acting, achingly annoying dialogue - but, the movie has a campy, cultish charm to it. Would love to see Eli Roth, Fede Alvarez or Ryan Coogler direct an updated version.

It is argued on the internet that this film is where the idea for The Hunger Games came from. After watching it, there are pretty striking similarities, although this movie is much more violent and graphic than The Hunger Games. Every year, Japan sends a 9th grade class into the Battle Royale to kill each other and crown a winner as a way of the adult population to maintain some level of control over the younger generation. It is pretty well acted and the script is a very interesting concept. The sheer brutality of it is probably more real-to-life as what would happen as some would care to admit. Great Japanese film.
See Details