What to know
critics consensus
Con Air won't win any awards for believability - and all involved seem cheerfully aware of it, making some of this blockbuster action outing's biggest flaws fairly easy to forgive. Read critic reviews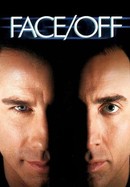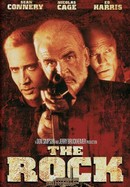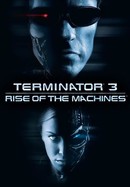 Terminator 3: Rise of the Machines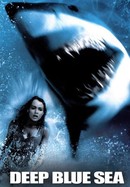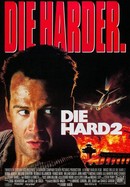 Where to watch
Rent/buy
Rent/buy
Rent/buy
Rate And Review
Movie Info
Just-paroled army ranger Cameron Poe (Nicolas Cage) is headed back to his wife (Monica Potter), but must fly home aboard a prison transport flight dubbed "Jailbird" with some of the worst criminals living. Along with Diamond Dog (Ving Rhames) and Baby-O (Mykelti Williamson), genius serial killer Cyrus "The Virus" Grissom (John Malkovich) unleashes a violent escape plot in mid-flight. Secretly working with U.S. Marshall Vince Larkin (John Cusack), Poe tries to foil Grissom's plan.
Audience Reviews for Con Air
A mostly fun 90s action movie that overstays its welcome just a bit, Con Air almost works great but ends up working pretty good. It's held back by a few dull moments, a needless final act, and a strangely sleepwalking Nic Cage. However, it's fueled by an otherwise all star cast, a great sense of humor, an unhinged John Malckovic, a pretty unique premise, and some great action set pieces strewn throughout. It's a fun movie, just not a perfect one.

"Con Air" does have a few plot issues but in the end is a great 1990's action movie filled with talented actors, experienced cinematographers and thrilling scenes. The plot to "Con Air" is that a man named "Cameron Poe" portrayed by "Nicholas Cage" is sent to prison for 8 years due to him defending his wife's honor. On his release date "Poe" travels by plane with other convicts who attempt to break out and take over the plane. The movie opens with "Poe" returning from his military duty to meet his wife at a bar where she works at. Throughout the movie it shows "Poe" doing everything he can to bring down the criminal plane that he is on. The movie's climax is a thrilling conclusion to a great film. When the movie ended it did leave the audience with some unanswered questions, which frankly is quite annoying. As usual for a 90's movie, "Nicholas Cage" delivers an amazing performance as "Cameron Poe". "Cyrus The Virus" doesn't feel like an antagonist but more like a side character. The music composers for "Con Air" "Trevor Rabin" "Mark Mancina" created some thrilling Rock & Roll music for the movie that sadly has its moments where it doesn't fit it very well. The cinematographer "David Tattersall" does a splendid job at filming action and thrill. If you are a person who enjoys 1990's Action & Adventure films then I do recommend you watch "Con Air" as it has an amazing performance by "Nicholas Cage", a splendid cinematographer and great action sequences. Although the movie is not perfect it has issues, these being the audience being left with unanswered questions, a film score that doesn't blend in well with the movie at points and a weak antagonist portrayed by "John Malkovich". I give 1997's "Con Air" a 7.5/10.

Con Air is what every Hollywood action film should be, Big stars, Non stop action, Big explosions, Humour and a certain added charm in the lead role, This film has it all, Ok yes it's silly in places and the acting wasn't great but who cares, Sit back turn off your brain and enjoy.

Not on a par with 'The Rock' or 'Face/Off' this is still an entertaining actioner that's starting to show its age a bit now. Malkovich, Buscemi and Cusack are the best thing about it and Cage looks like he's almost falling asleep most of the time but although the action movie has moved on a little since the mid-90's Bruckheimer knows how to give guys what they like and the whole thing is entertaining piffle.
See Details