What to know
critics consensus
Inauthentic and unfunny, Get a Job is paltry to the point that its long-delayed release feels purely the result of its wasted cast having been promoted to greater fame all these years later. Read critic reviews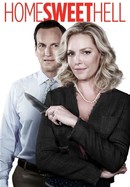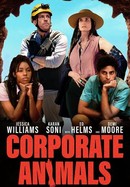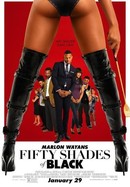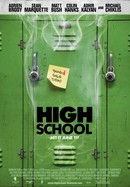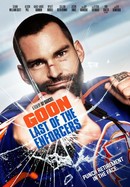 Goon: Last of the Enforcers
Where to watch
Rent/buy
Rent/buy
Rent/buy
Rate And Review
Movie Info
A young man (Miles Teller) and his girlfriend (Anna Kendrick) struggle to find desirable employment after graduating from college.
News & Interviews for Get a Job
Audience Reviews for Get a Job
There's worse comedies out there than this, obviously. Just off the top of my head: Jack and Jill, Grown Ups 2, Little Nicky, The Ridiculous Six and The Do-Over come to mind immediately. What all of those movies have in common is that fact they're Adam Sandler films and they're all considerably worse than this movie. Conceptually speaking, while this isn't necessarily the most exciting movie ever conceived, there's a decent idea here. Again, as I just mentioned, there's nothing really that exciting, but there's a good story somewhere here about how difficult the job market is nowadays for everybody, not for just the millenials, as the film takes a look at Roger's struggles to find a job as a result of his age. The problem with this movie is simply the fact that it is one of the most poorly developed movies I've seen in quite a while. What I mean by that is simply that the movie tries to juggle too many characters at once and not one of them has any real personality. Not to mention the fact that there's a lot of inconsistencies here as it relates to tone. Sometimes it wants to be a serious comedy about the difficulties getting, and maintaining, a job. Sometimes it wants to be a gross-out comedy where two people drink deer cum in order to get a promotion. There's another scene where Will (Miles Teller) ends up showered in his father's piss after a drug test (that he needed clean piss for). That's the problem with the film. This is like the first draft of the script and it was actually filmed and released. It really is. You have several characters and you take a look at Will rising up the ladder at the new company he works for, despite not being what he loves to do. You also get to look at his friends' careers and how those pan out. His girlfriend and her struggles are also involved. I already mentioned Will's father, Roger, and his problems with even just getting a job interview. Trying to focus on so many characters at once was just a terrible idea. And this movie, without credits, is only like 77 minutes long. That's too little time to tell all of these characters' stories in an effective manner. Maybe if you had removed the focus off a couple of the characters and focused on Will, his girlfriend and his father, it may have worked, even with how short the movie is. Not saying that Will's friends shouldn't have been in the movie, they should have been there for comedic effect, I just wish they weren't insistent on giving them their own subplots. Those subplots just helped distract from what should have been the nucleus of the narrative, Will and those closest to him (his girlfriend and father). The cast of the film is, realistically speaking, the best part about the movie. There's a lot of really talented people here. I love Bryan Cranston (as you should all know by now), Anna Kendrick is very good, as is Miles Teller. Though, admittedly, I felt Miles was kinda phoning the performance in. He's still good enough that even when he's phoning it in, it's still a decent enough performance, but you can tell that his heart wasn't 100% into this project. Anna Kendrick was criminally underused. She's just the girlfriend. Bryan Cranston is great, as always, and he's the only character that seems to have an interesting arc. Alison Brie is also way underused here, she's a reversal on the male co-worker who's constantly making sex jokes or saying inappropriate things. It's not a great character, for sure, but Alison does a good job with what she's given. The point is that the cast is not the problem here, even though some might disagree with that depending on your like or dislike of some of the people here. I have to remain objective. I don't like Mel Gibson as a human being, I find that he's a detestable racist asshole. But that's not gonna stop me from pointing out when he gives a good performance in a film. And I find that that's the case here, though there's no one here that I dislike, I just felt I had to point it out. Sometimes people let their prejudices about actors they dislike get the better of their objectivity. I try not to do that. I'm not saying I haven't done it, I'm just saying that I try not to. But I digress, I really do not know what else I can say about this. I do think that there's a reason that this movie, filmed in 2012, only found itself getting a limited theatrical and VOD release last year. This is just one of those movies that was never gonna be a major success. Miles Teller (while a talented actor) has never been a box office draw. The only hope this movie had was if Anna Kendrick was the lead due to the success of both Pitch Perfect movies. But her role as just Will's girlfriend, without any sort of actual personality, sort of diminished the impact she could have made. And I fucking adore Bryan Cranston, but yea. You could have put $200 million behind the marketing campaign for this and it still would have been a failure. This isn't a very good movie, in fact I'd say that it's bad. The fact that it's poorly-written, unfocused and inconsistent to no end keep this movie from making the most of its talented cast. I can't recommend this in the slightest.

Get a Job is a fairly bland and mediocre comedy about the struggles of making it in the work force. The story follows a recent college graduate and his roommates as they struggle with their jobs and whether to conform in order to succeed. Starring Miles Teller, Anna Kendrick, Bryan Cranston, and Alison Brie, the cast is pretty solid; though their performances are rather lackluster. The comedy too is pretty middling, without much of an edge to it. And there's not really a clear message or lesson. Weak and uninspired, Get a Job puts in a minimum effort.

I've never in my life met a person who felt special for receiving a "participation trophy".

Generic "inspiring comedy" wherein slackers endeavor to not slack quite as much as they've grown accustomed. The stereotypes struggle to find jobs "in the real world". I hardly cared a whit once it occurred to me that no one on the screen (save perhaps Marcia Gay Harden) gave a damn if I did. A non effort.
See Details