What to know
critics consensus
Whether you choose to see it as a statement on consumer culture or simply a special effects-heavy popcorn flick, Gremlins is a minor classic. Read critic reviews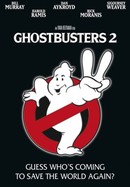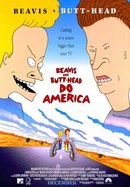 Beavis and Butt-head Do America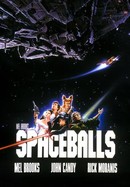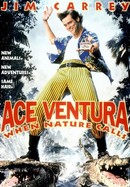 Ace Ventura: When Nature Calls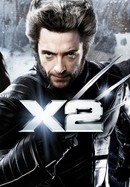 Where to watch
Rent/buy
Rent/buy
Subscription
Rent/buy
Rate And Review
Movie Info
A gadget salesman is looking for a special gift for his son and finds one at a store in Chinatown. The shopkeeper is reluctant to sell him the "mogwai" but sells it to him with the warning to never expose him to bright light, water, or to feed him after midnight. All of this happens and the result is a gang of gremlins that decide to tear up the town on Christmas Eve.
News & Interviews for Gremlins
Audience Reviews for Gremlins
Weird thing is when I first saw this movie I hated it, but over time I kept thinking about it. I eventually decided to give it another shot and…yeah I don't know if it just caught me off-guard the first time but I quite liked it the second time. One of the best of the critters on the run entry, and I do like it's slow-burn of turning from charming family Christmas movie to straight up horror movie by the end. It's not an abrupt turn exactly either like From Dusk Till Dawn, it's a bit more gradual, but by the end it's clear the turn has happened. There's a lot of weird stuff and pointless scenes, but those are still part of the charm of it all. I don't think I'll ever be a fanboy like some but for what it is, it's a good time.

Gremlins is a fun, dark, well-made piece of 1980's culture which became very well-known and highly merchandized. Had Ghostbusters not been released the same weekend, this movie may have been even bigger. People complain about the uneven tone, cute and silly at first, then dark, violent and pretty scary. But that was early 80's horror, especially from Joe Dante (The Howling). This movie and Indiana Jones and the Temple of Doom caused the MPAA to create PG-13 when parents expressed shock and anger over the surprising amount of violence. This is also a holiday classic, as it ties into the Christmas season quite well. Don't be fooled by the critics reviews of Gremlins 2, a long-overdue sequel that should have been ignored altogether. This is an excellent film and should be a staple of any 1980's time capsule.

Nostalgia is a hell of a thing. It allows to see any form of entertainment from our past in a more favorable light than how we would actually view them as more rational and level-headed adults. That's why, sometimes, it's really hard for people to go back to the movies they loved as children. Sometimes they even avoid watching them altogether to keep from ruining those memories. So, yes, to me, Gremlins would be one of those films from my past that I loved as a child. It wasn't actually hard for me to watch this, since I've been wanting to watch it since last year's holiday season, but I just got around it to now. But, if I'm being honest, I was a little afraid that time wouldn't have been kind to this movie in its, almost, 33 years since release. But, color me surprised when I find out that this movie, does in fact, hold up after over three decades. Would I have liked this movie more if I was alive in 1984 than I did now? It's probable, but I'm not complaining about that since I found the movie to be a really entertaining flick. It also manages to sneak in some critique of consumer culture and consumerism in general. So it works on both levels. Does the movie have its rough spots? Yes, it does. I do think that the first 45 minutes, or until the first villainous gremlins appear, are a little tough to get into. The movie is never bad, of course, but you know that nothing is really gonna move forward until the gremlins do appear. They don't kill time until they get there, but it takes a little while before it gets going. It's kinda surprising that Gizmo, the adorable Mogwai featured in the movie, was a big children's toy when the film came out, I mean of course it was, which ironic given what the film criticizes. And I say surprising because, while this movie may have been rated PG when it first came out, there was no PG-13 back in the day. It was actually introduced shortly after this film came out, like a month later, as a result of how violent this movie (and Temple of Doom) both were. And that's the thing, Gizmo was seen as a kids' toy, but this isn't, by any definition, a kids' movie in the slightest. The gremlins kill several people in the movie, at least that you get to see. They get drunk, get into fights and generally they do a bunch of shit that you wouldn't see a "kids' movie" get away with now, seeing that parents are so fucking sensitive about stuff like that. There was a certain cognitize dissonance between audiences and the actual movie. It's like they thought Gizmo was cute and cuddly for their kids, regardless of the fact that he was created for a movie that it surprisingly violent. Just something to think about, really. It doesn't affect the movie one way or the other, at least to me. The gremlins going nuts and attacking anything and everything that moved was the film's highlight. And you get close to an hour of that. You might think that the gremlins' shtick gets old after a while, but I do believe they find new ways and clever ways to amp up the destruction the gremlins end up causing. Like I said, the movie is far more violent than the PG rating would imply, it's not close to an R-rating, but I even find that it's slightly more violent than even PG-13. And this is why a third sequel, particularly nowadays, worries me a lot. I'm worried because of the way the business is today that they'll strip away the film's horror elements, and I know the sequel was more darkly comedic, in exchange of a kid-friendly affair because they know they'll be able to sell far more Gizmos in this day and age than they could have in the 80s. And I don't want the film to sacrifice its own integrity just for the sake of more merchandising money. But, again, I think parents being more sensitive nowadays will make the third movie a family-friendly affair. And that pisses me off. Not because it 'ruins my childhood', which is a ridiculous nerd saying, but because the gremlins are meant to be dark and violent. So I'm hoping they don't sacrifice that style due to studio pressure. But I digress, I really liked this movie quite a bit. It definitely takes its time before introducing the gremlins themselves, but when they do, it really kicks into high gear and it doesn't really let up. I can't complain much about this movie. It's not gonna be everyone's cup of tea, particularly over 30 years after it originally came out, but a quality film is a quality film and this is definitely one of those.

It's a mix of slapstick, horror, black/dark humor, & goofy fun with some classic Looney Tunes style to it. One thing should be clear though, Gremlins is too dark to be a kids movie (really, you have the meanest Gremlin sadistically attacking the hero with a chainsaw).
See Details