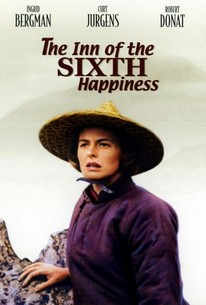 The Inn of the Sixth Happiness
1958, Biography, 2h 38m
6 Reviews
2,500+ Ratings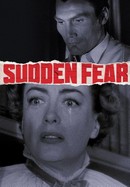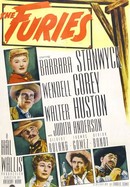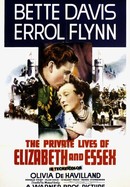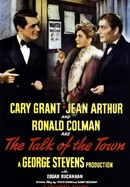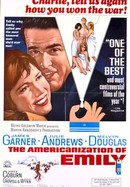 The Americanization of Emily
Where to watch
Rent/buy
Rent/buy
Buy
Rate And Review
The Inn of the Sixth Happiness Photos
Movie Info
Gladys Aylward (Ingrid Bergman), a British maid, believes that she is destined to go to China. She is rejected as a missionary, but she eventually finds her way to the town of Yang Cheng and happily runs an inn there. Her peaceful existence, however, is interrupted by Japan's invasion of China. Aided by Lin Nan (Curt Jurgens), a half-Chinese/half-Dutch military officer, Gladys must lead a group of orphans to safety by embarking on a dangerous mountain journey.
Genre: Biography

Original Language: English

Director: Mark Robson

Producer: Buddy Adler

Writer: Isobel Lennart

Release Date (Theaters): original

Release Date (Streaming):

Runtime:

Distributor: 20th Century Fox

Production Co: Twentieth Century Fox

Sound Mix: Stereo
Audience Reviews for The Inn of the Sixth Happiness
It isn't a white man in China but rather a white woman saving the day. For that point alone, I reduce it by a star but you can't stay too upset with this film. It has good performances and an interesting story line.

The Inn Of The Sixth Happiness tells the story of Gladys Aylward, her fight to become a missionary in China and the events after her arrival. It is a moving, inspirational and wholesome tale of determination, charity, endurance and love, told in a typical 1950's Hollywood style. My parents would refer to this type of movie as a "Sunday afternoon matinee". The story is a good one, deserves to be told and Gladys was an amazing woman. During this period, China was experiencing some of the biggest cultural shifts and changes in its history and Gladys was a big part of it. That being said the movie does have its faults. The characters seem to be a very mixed bag. You have an English lady, played by a Swede. A German, playing a Eurasian officer. And a Chinese Mandarin played by an English gent. I don't think that this was the most credible cast that Mark Robson (Director) could have put together. I think more time should have been spent sourcing a more accurate cast for a film that puts such importance on nationality. There is no doubting Ingrid Bergman's ability, she doesn't give her best performance but her acting is not bad by any stretch of the imagination. For her role, I guess I would have been more inclined to look at Vivian Lee, Deborah Kerr or Googie Withers. Again, not taking anything away from Ingrid Bergman, she is a first rate actress but I do feel it was clear on many occasions that Gladys should have been played by an English actress. I feel the same way about Curd Jürgens. Great actor, but why appoint a German to play a Eurasian? Moving on to Robert Donat, I am definitely a fan. He is yet another great actor. His abilities as displayed in Goodbye Mr. Chips, The Citadel and The 39 Steps are brilliant. But to play a Chinese Mandarin was a step too far, it just wasn't believable. For the legend that is Robert Donat, this should not have been his final film (he died the same year it was released aged 53). I think Robson was mainly concerned with what was easily available and what he had access to at the time he made The Inn Of The Sixth Happiness. This mentality is seen in his use of the mountains of North Wales rather than China. However, I must add that on this occasion the location was suitable and a success. I thought that they were in China when I watched the movie as I am sure nearly everyone else did. Be it Welsh or Chinese mountains, the cinematography is very good. The height, expanse and texture are all impressively conveyed to the viewer. I would say that out of the whole film the mountain scenes are the most moving and touching part. The stunning scene where Gladys comes over the peaks followed by 100 singing children is both stirring and heartrending. It gives me goosebumps. You really do fill with compassion and this carries through to the end of the film. I feel this is a great visual metaphor for Gladys' life as a whole. The Inn Of The Sixth Happiness is a good movie and as I have said, tells a worthwhile story. It teaches us about courage and doing the right thing. When Gladys is outside the prison I particularly like the line "Yes, I am afraid. Open the gate". Unfortunately due to a few errors of judgement, it misses out on being the great classic I feel it should have been. One major issue is the length of the movie. Running 158 minutes was just too long considering what filled that time. I feel it could have been cut down to at least 110 minutes. The final product would have been a sharper, more exciting and polished film. I feel that the decision to add in a fictional love interest was foolish. I understand that Robson was trying to increase the drama and warmth of the story with this and to add a new dimension by having a trio of main characters. But I feel that with the depth to Gladys' story and the amount the movie had already committed to covering, an additional side story was not required. Besides, the relationships between the existing characters were enough to pull at the heart strings. Over the last few years America has gone mad on remaking old classics. They say they are bringing movies of yesteryear to a new audience. I would argue that old classics cannot be bettered and should not be touched. And surely, by bringing the latest version to the youth of today rather than bringing it to a new audience, you are voiding the original for them. Why The Day The Earth Stood Still, The Wicker Man, War Of The Worlds, The Italian Job, King Kong, Planet of the Apes, The Omen, Clash of the Titans, The Pink Panther, Get Carter and Psycho were ever even considered for a remake is beyond me. However, I can see why someone may consider giving the The Inn Of The Sixth Happiness a makeover and retelling the story of Gladys Aylward. I for one, would be very interested to see what could be done in a modern production.

Ingrid Bergman is both beautiful and compelling in this story of an English missionary in China. Her presence elevates what would otherwise be an ethnocentric and somewhat dated film.

Finely wrought drama of a truly brave selfless woman. Not a lot of Hollywood artifice just a simple story of someone who felt a calling and pursued it with single minded determination to find it made her life one of meaning and importance. Ingrid Bergman is perfectly cast here and give a beautiful performance supported by a fine Curt Jurgens and especially the touching and dignified Robert Donat in his last film. A winner.
See Details