You might also like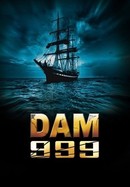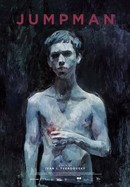 Rate And Review
Memories of the Sword Videos
Memories of the Sword Photos
Movie Info
A warrior goes on a mission to seek revenge for the death of her parents.
Critic Reviews for Memories of the Sword
Audience Reviews for Memories of the Sword
As it stands right now, the movie's rating is two and a half stars. That may change as I write this review. Let's just get this out of the way first, Byung-hun Lee and Jeon Do-yeon are two incredibly talented actors and they are the biggest component of why I gave the film the rating I did. But. realistically speaking, the movie tends to be a little dramatic. Not annoyingly melodramatic, to me at least, but dramatic like a soap opera. Don't get me wrong, in some parts it does work, since I think there's a certain effectiveness to some elements of the story. Like Deok-gi's changes as he's given a position of general and how his greed and ambition have taken over his entire being. But, and I credit Byung-hun Lee for this, there's a certain part to Deok where you can see that, deep down, even if it's a small remnant of it, there remains a good man at Deok's core. And I will admit that it is simplistic character development, but I do think the movie finds a way to get a lot out of it. And the character of Seol-rang is also fairly interesting. This is a woman who raised her daughter as someone that she wasn't in order to give justice to the people she wronged in the past. She had her believe she was the daughter of two people that ended up being murdered due to her and Deok-gi's actions. The guilt was such that she raised her daughter with one mission and one mission only and that was to avenger her 'parents'' deaths. This leads to an interesting revelation at the climax of the film. Essentially, and I'm gonna SPOIL the movie so skip ahead, Seol-hee, the one lied to, finds out that she, in fact, wasn't the daughter of the people she's been trained to avenge, but in fact the woman that raised her was indeed her mother and the general was her father. She finds this out and, in the climax, kills both of her real parents anyway. Which I found a little silly and felt like an excuse to give the film a tragic ending. There's a scene prior to the climax, but after Seol-hee finds out the truth, that essentially says that she was putting aside the personal and carrying out her mission regardless of the fact that the people she's been 'commissioned' to murder are her parents. I realize that she was raised to believe she was a completely different person, but once you find out the truth, wouldn't that change everything? It makes Seol-hee look even more unlikable than she already was, because two deaths could've been avoided. And I understood why it had to happen, or why Seol-hee's mother wanted it to happen this way, she wanted to give the people she wronged and got murdered the justice they deserved, but it was still a little silly to me. Again, it just felt like an excuse to end the film in tragic fashion, add a little drama. With that said, the way that particular scene was shot, in the soon-to-be unveiled palace, did have some beautiful moments, visually at least. Thematically, it had its moments as well, but it was excessive in its drama. Really, though, the production values for this film are indeed top-notch. The narrative is fine, but it seems like the movie is too long for its own good. They introduce certain elements that feel like they've been placed there in order to extend the running time. And I get that this type of 'period drama epic' almost usually are long films, but this one would've benefited from eliminating unnecessary elements. Like there's this whole thing where Seol-hee and one of the guards meet each other that, literally, served no purpose. I mean he does save her from drowning, but, by and large, it really serves no purpose. There's this sword master that trained Seol-rang and Deok-gi when they were part of the reistance to overthrow the corrupy monarchy, but, again, this character never really seems to do anything. Well, with the exception of being the one that reveals the truth to Seol-hee about who she really is. But it's not like he HAD to be the one to do it, Seol-rang could've very easily told her. And there's just certain scenes that drag the movie down a bit. Should've been edited down, might have made the movie better. The acting, as I mentioned, is real strong. But, like I said, the narrative itself is a little too heavy on the dramatics. I wasn't annoyed by it. In fact, in parts, I was almost kind of interested in seeing where it headed, but when you have actors the caliber of Jeon Do-yeon and Byung-hun Lee, you expect the narrative to match how great they actually are. It was not to be, at least in this case. So, yea, I think the rating will indeed stay at two and a half stars. The climax itself, while featuring some solid action, is a little too goofy for my liking and the narrative isn't great, but the performances are solid enough and the film does manage to hold your interest. Even if it might not be good. It won't impress you, but it is what it is. This is really an average movie, though it should've been much better than it was.
Quotes
There are no approved quotes yet for this movie.