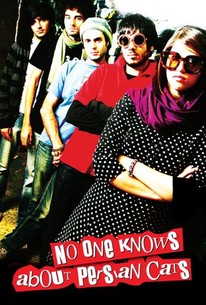 Nobody Knows About the Persian Cats
2009, Drama, 1h 46m
63 Reviews
2,500+ Ratings
What to know
critics consensus
Bringing a dose of humor and a fresh perspective to a very serious subject, No One Knows About Persian Cats is an exhilarating, quietly powerful tribute to the courage of Iran's underground musicians. Read critic reviews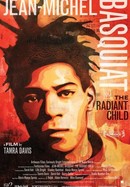 Jean-Michel Basquiat: The Radiant Child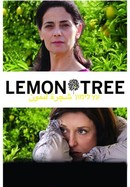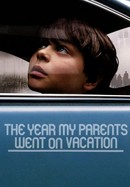 The Year My Parents Went on Vacation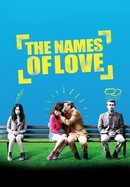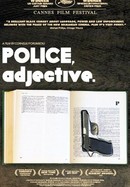 Rate And Review
Nobody Knows About the Persian Cats Photos
Movie Info
Two young musicians, Negar (Negar Shaghaghi) and Ashkan (Ashkan Koshanejad), are released from prison. They immediately immerse themselves in the underground rock scene in Tehran, Iran -- "underground" because playing in public venues is outlawed. They plan to escape from their repressive country to play a concert in Europe, but first they need to find a rhythm section and some passports. They place their hope in Nader (Hamed Behdad), a savvy fixer who promises to get them to their gig.
News & Interviews for Nobody Knows About the Persian Cats
Audience Reviews for Nobody Knows About the Persian Cats
Since music was first invented, young people have wanted to put on a show. That's no less true in the spirited movie, "No One Knows about Persian Cats," which is based on real incidents. The only problem for the protagonists is that they live in Tehran where such happenings are seriously frowned upon and the musicians face jail time if caught. So, Negar(Negar Shaghaghi) and Askhan(Ashkan Koshanejad) want out, preferably to London but Ashkan is lacking a passport. So, they go to Nader(Hamed Behdad), a fixer/bootlegger who not only finds them a guitarist but also a counterfeiter. Now, they could also use another woman singer since the rules forbid Negar from being the only female singer in a band for a concert they are planning to put on to raise the necessary funds. They are not the only musicians affected as the movie tours the Tehran music scene which is mostly literally underground, as the musicians find creative places to practice(But, oh, those poor cows!), with music that ranges from traditional to heavy metal to rap. While I ordinarily find music videos in films to be beyond cliche, here it works well.(The highlight here is the one for a rap song called "A City Where Everything You See Entices You.") Even though "No One Knows about Persian Cats" can be a little pedantic and overstated at times in railing against the injustices of the system(That probably explains the scene with the dog.), it still has plenty to say about the post-revolutionary generation. They are simply trying to express themselves, not rebelling necessarily(although Nader has a photo of Marlon Brando from "The Wild One" on his wall), with ironically western influences, and who as the film states, the country is in danger of losing.

lots of music... no movie. yeh it's alright though so far as getting a message across goes

Decent music, but it took all I had to just stay awake during this film. My god, could they have made it any more slow moving?? sheesh

The music is the true star of this movie and it doesn't disappoint there, showing us in an almost documentary style about the struggles of Iranian citizens to express themselves through art. A very interesting look into a different culture - I justh wish the ending were different since I found it unnecessary and there are many ways the idea of it could have been expressed better.
See Details