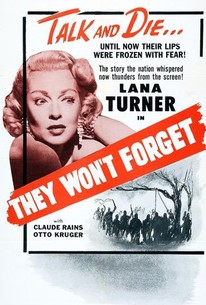 They Won't Forget
1937, Drama, 1h 34m
2 Reviews
100+ Ratings Marcello Mastroianni: I Remember, Yes I Remember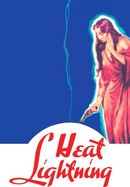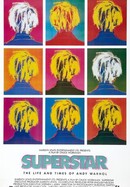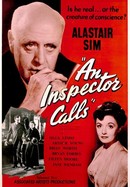 Rate And Review
Movie Info
The town of Flodden is in an uproar when a pretty student is found dead on Confederate Memorial Day, but District Attorney Griffin (Claude Rains) sees it as an opportunity. Thinking the case could propel him into the U.S. Senate, he begins an extensive smear campaign against the girl's teacher, Robert Hale (Edward Norris), an outsider who hails from New York. Despite only circumstantial evidence, Hale is convicted, and locals threaten vigilante justice if he isn't executed.
Audience Reviews for They Won't Forget
A business college teacher in a Southern town is accused of murdering one of his female students. The teacher is from the North -- a "Yankee" -- which makes the town immediately suspicious of him. This is loosely based on a true story about Mary Phagen, who was murdered in Marietta Georgia in 1913. Her teacher was tried and convicted, but as there was some question as to whether he was really guilty or just railroaded, the governor commuted his sentence from death to life in prison, incurring the wrath of everyone involved. This film is one of those "makes me SO angry!" kind of films. Like films such as The Oxbow Incident and Paths of Glory and To Kill a Mockingbird, it seems that a terrible injustice is being served, just to placate either someone's ego, or the unwashed masses. There is a climactic scene near the end that I did not see coming, and it generated a lot of shock and anger in me. Most of the cast of this film are minor players, such as Edward Norris and Allyn Joslyn. However, this film stands out as Lana Turner's first film, as the murdered "Mary Clay". And Claude Rains plays well the prosecuting attorney who is looking for the case that propels him into the Senate. Whether he has enough real evidence to convict this man is irrelevant, as long as he gets the fame, or notoriety, for it. The story is not a murder mystery, but rather a morality play about fear and prejudice. Before the teacher is arrested, the town orignally wants to arrest the janitor in the building where the girl was murdered, likely because he was black. And for anyone who thinks the South isn't like this anymore....don't you believe it. I live in SE Texas and I see evidence of these same thought processes -- dislike and distrust of those from the North or of African-Americans -- every day. I actually KNOW people who still talk about the Civil War and commiserate on how things could have been so different if the South had won. Sometimes I think when I moved here, I got here via some sort of wormhole into the 1940s. This film can also be looked at as to what the power of the media can do, in that ongoing newspaper reports leading up to and during the trial color the public's perception of the case. Wow, some things never change, huh?

Powerful and unorthodox film about a northern man accused of the murder of a young girl in a southern town.The film alludes that he is innocent, but never reveals if he is or who may be the guilty party. It mainly is about newspaper men and politicians using the trial for personal gain. They use the prejudice of north vs the south to fuel the trial into a media circus.The film opens with 6 old Civil War veterans talking about how once they are gone people will forget about the line between North and South, but the film shows that people will never forget. At first it seems like southern bashing, but after awhile it's both sides that are equally guilty. Great direction by LeRoy with a great script. Everyone in this film is a bastard except the accused and his family and the victims family. The ending is great and it leaves the viewer to decide what they think, very unusual for a Hollywood film made in the '30's

Powerful murder mystery, showing the press and politicians influence on the outcome of police investigations.
See Details