You might also like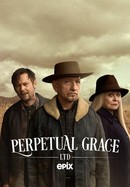 Rate And Review
Audience Reviews for 3%: Season 1
Amazing start it hooks you in straight away.

Full of twists but not in a good way. The characters make conflicts just for the sake of drama. Not a smart show.

Amazing! Perfect! The 3% Series on Netflix has one of the best scripts of all the other series I have watched, I highly recommend the series to watch. My grade is 10/10.

It is great!!! It should be more famous. It has a deep a nalizys of the society and gives a lot of emotions. It is a must watch.

مسلسل خيال علمي برازيلي يحكي عن أقلية (٣٪) تمكن من خلق مجتمع مادي مثالي وتعمدت افقار وانهاك ٩٧٪ من أجل السيطرة عليها، ثم اختيار النخبة من هذه المجتمعات لتلتحق بـ الأقلية المحظوظة. في عملية اختيار مكون من سلسلة من الاختبارات التي تبرز أعماق الإنسان النفسية والثقافية والأخلاقية. دراما فلسفية تسلط الضوء على أشكال مختلفة لصراعات القيم والحضارات المختلفة.

A highly disappointing show - started strong but lost momentum right after the first episode.

The concept is unique but something is off its portraying the offshaure its evil and the reason their life is misserable it was the founding couple fault and thar was 100 years ago and blaming the process because people gets bitter or seperated by there love ones no one force them its like blaming the floor because that you trip and envy that only 3 percdnt can go because it will not self sustain if you go over that poor plot twist and writing hate joana such a hippocrite the couplr blow up the reactor because of the elites in the inland plans decisions and joana blew up off shoure because the leaders decisions and in consiquence pretty much ruin the life of the people or jjst citizens both the time of finding couple and present so in term she is no better than the founding couple joana solution is to destroy something rather than create something poor writing

One of the best shows on Netflix.