Alone Together: Season 1
(2018)
Where to watch
Subscription
Buy from $1.99
Buy from $1.99
You might also like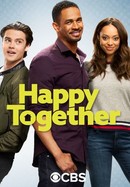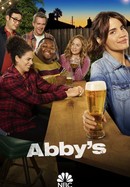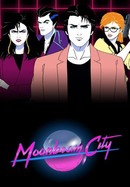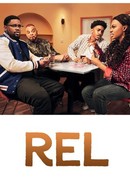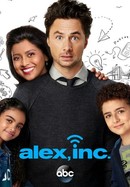 Rate And Review
Alone Together: Season 1 Photos
News & Interviews for Alone Together: Season 1
Audience Reviews for Alone Together: Season 1
This isn't an objective review. I just binge-watched the first two seasons, and it was adorkable. I thought I would hate a show like this, but who can hate Esther? She is the best...and the grossest.

It was hilarious, fresh, and ahead of its time.

It's really funny but aimless. If you're looking for a strong plot or admirable characters, this isn't a show for you. It's about self aware narcissistic and directionless millenial dumpster people (pretty sure they decribed themselves as that). It has some really sharp and quick witted comedy Most episode plots feels more like a general idea to have comedic dialogue and almost an impromptu feel to everything. I really enjoyed the banter between Benji and Esther. But I can see why other people don't like it.

The creators (Lonely Island) are fluent in comedy and I do like Esther. Benji plays everything so flat it often misses but have had some good laughs while watching.

This is the first Rotten Tomatoes review I've ever written. I'm not one to write reviews, but I had to stand up for this show. I loovvveeddd this show. It's subtly hilarious, dealing with the often ridiculous issues that millennials face. It's a show that makes it fun to laugh at yourself, your friends, and/or the pressures of society. It reminds me of a Curb Your Enthusiasm for young people. I hope a streaming network picks this gem up! It's a shame to let this show end after two seasons just because it didn't have the correct age-appropriate target audience on Freeform.

I adore this show, it actually reminds me of me and my best friend. The humor is so dry and sarcastic (in a great way) but still manages to be lighthearted and fun. It's so easy to see that Esther and Benji's have a real genuine dynamic and care a great deal about each other even though they don't often verbalize it. I love how refreshing it is to see a male/female friendship that is genuinely platonic and no forced unnecessary romance. This was my best friend and I's favorite show to watch together because it reminds us so much of our own dynamic. I REALLY hope it gets a season three, it definitely deserves it!

One of the funniest shows I've seen in a while. If it wasn't for Hulu putting it up recently I never would have found out about it.

I gave this show a try and it is now One of my favorites. Can't wait for season 2!

Entertaining and funny. Critics are too hard on it. Every episode makes me laugh.