American Gods: Season 1
(2017)
Where to watch
Buy
Free
Buy
You might also like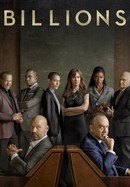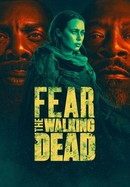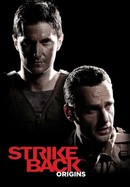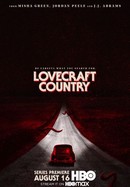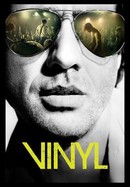 Rate And Review
American Gods: Season 1 Photos
News & Interviews for American Gods: Season 1
Audience Reviews for American Gods: Season 1
It had me intrigued and I thought it was fairly fast paced which kept my interest. The lore and the circumstances surrounding the characters are very interesting, season one is a good watch

I was enthralled by the book but yawned at the show Mr wed is great casting but shadow doesn't cut it.

It's slow paced but I believe this will be one series that sticks with me.

The first season contained many novel things that made this interesting … some surrealism, some slow reveal of enigmatic story elements.

On the plus side is a high production standard and a potentially interesting story. I didn't mind the explicit sex so much - when it was relevant to the story, which wasn't always clear. On the negative side it was a very slow moving plot with a lot of filler in the back stories, and the gross out level of revulsion in - particularly - the walking corpse who starts harbouring maggots. The last episode was a massive anti-climax and I'm not sure what the conclusion was meant to be. It's a show that thinks it's more clever than it actually is.

A great adaptation of the book, with some truly interesting visual interpretations of the characters and events. Well worth the watch, for new comers and existing fans of the book.

Honestly, the first several episodes were sort of intriguing but I was always kind of having to force myself to watch more expecting it to really grab me sooner or later. By episode 5 I was feeling decently hooked. But then in episode 6 the directors decided to spit in my face by depicting white Christians as genocidal psychopaths gunning down women and children (meanwhile the Mexican Christians illegally crossing the southern border are saintly pure families led by a philanthropic women—never mind the human trafficking, drug smuggling, child abduction, and rape that goes on in the process), and small town Americans who own and enjoy firearms are depicted as literal nazis who who make blood sacrifices with bullets in "crowded theaters" etc. So considering the season took so long to grab me in the first place and as soon as it was starting to it sh*t on me, I'm gonna have to give it half a star because I can't give it zero stars.

The series had great potential, but deviations from the book story line, and some addictions failed to keep up to the masterpiece that is the book.

Strange and mysterious show. A little slow at times but it's not boring. The CGI and camera angles are pretty cool. Kind of reminds me of 300 for some reason in some scenes especially the narration. Emily Browning definitely looked better in Sucker Punch when she was younger. Pablo Schreiber is pretty good, but I mostly remember him from military and robbery movies. It was weird seeing Gillian Anderson in such an unusual role but she was convincing as always. Ian McShane was also cast well, however Ricky Whittle seems a bit too much of a wuss for his role as a thief.

I read the book a few years ago, just discovered the series. Great cast, outstanding acting, superb story, amazing how vividly the show brings Gaiman's imagination to life. Extremely well done. The entire cast kills it, but I give a special shot out to Pablo Schreiber for his apprisal of Mad Sweeney, absolutely brilliant!
See Details