American Gods: Season 3
(2021)
You might also like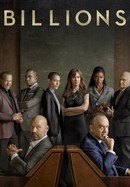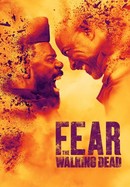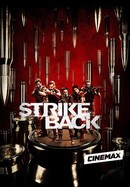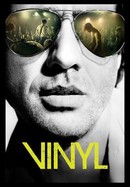 Rate And Review
American Gods: Season 3 Videos
American Gods: Season 3 Photos
News & Interviews for American Gods: Season 3
Audience Reviews for American Gods: Season 3
American Gods: Very strong on visuals, interesting characters, OK acting, but it always lacked a decent script and a story can only drag on for so long! Time to bury the Gods. Forever!

I was attracted to this series because it was something new. I enjoyed season 1. Season 2 started to go a bit off course but was watchable, Season 3 totally fell off the cliff. The story line totally fragmented when the producer and/or writers, decides to use the series as a platform for their self-righteous virtue signaling. The series goes off on gratuities tangents of sanctimonious drivel. The characters and storylines are left to fall apart. When the season ended abruptly, I was just glad it was over.

Tbh, once they cut Marilyn Manson out, I stopped watching and removed the show from my watch list. As far as the show goes, it isn't progressing from season 1. The show is stuck going round a roundabout. I feel it's all build up with no climax.

The show completely lost its way this season. The magic and creativity is gone, so much so that it was cringy to watch. There was no originality left, the dialogue was forced, the storytelling was cliche and spelled everything out in a completely uninspired and mundane way. It had such potential but didnt deliver. I wish I had stopped at season 2 so I could at least remember the show fondly.

It's overall a good season, on one condition : you have to be engaged in the story and the characters beforehand, otherwise, it'll throw you off. This season doubles down on its strenghts : good cinematography, overall qualitative acting, some really strange and dream-like visuals very focused on creating a defined look and feel to the series. But if you had any problem with what was established or didn't really follow, you might think it's one season too much. On a personal note, i liked this season and would watch a 4th one.

Still kinda spinning its godly wheels

Writing, dialogue and motivations become muddled and worsen the further they stray from the source material.... and may goodness do they stray at times. If trends continue I can not say for sure if a forth season will be worth watching.

Season 1 and 2 were actually pretty good. Season 3 was just shoving agendas again, and again, and again... until it got boring and stupid and made no sense. The concept/idea was awesome, was actually looking forward to the war between old and new, and then it was like someone just popped a balloon and said, 'haha. Another show with a crappy ending.'

While still not as good as the first season, it is an improvement on the last one. Not a whole lot feels like it happens, it feels like it all builds to the final scene and a final season that will now never come (goddammit!). As visually stunning as ever and there were definitely some enjoyable moments, either from a character standpoint or more of the comedy side of the show. I feel like the finale of the show would have been incredible, it's just a shame the showrunners couldn't keep up quite the same momentum throughout to keep people invested.

The third season plunges even deeper on the fail pit that this TV show became.