Billions: Season 4
(2019)
You might also like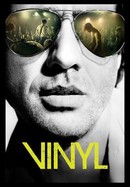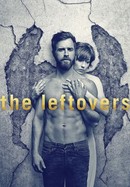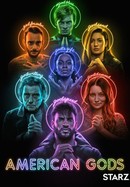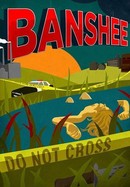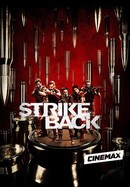 Rate And Review
Billions: Season 4 Videos
Billions: Season 4 Photos
News & Interviews for Billions: Season 4
Audience Reviews for Billions: Season 4
Billions Season 4: when old enemies become allies, and all characters become caricatures of their former selves, constantly quoting movie lines and dropping pop-culture references to each other. I thought it would be fun seeing Chuck and Axe on the same side, but the show seems to have lost it's identity at this point. Taylor may be a worthy opponent in theory and on paper, but the tension here feels dishonest and manufactured.

S1&2 are perfect in every sense. Damian Lewis and Paul Giamatti, two teriffic actors playing gunslinger and sheriff in modern day NY among the 1%. Throw in Asia Kate as the none binary tech genius and BILLIONS S1&2 become irresistibly addictive, Until the end of S3 when the premise is not only turned on its head but decried. Suddenly gunslinger and sheriff share the same sattle and the unique none binary tech genuis compromised by unspeakable wealth loose their moral compass. On top of it, now every single character churns out movie quotes nonestop and E3 pilferizes Polanski's master piece 'Chinatown so grotesquely, you long for the original and wonder why you still watch. Derivates. And switch off.

Really enjoyed the first three seasons. Only made it through the first 9 episodes of this season as I just didn't enjoy this season nearly as much. Each character seems to be the most over-the-top version of themselves, as if they need to one up themselves from prior seasons. It feels forced and predictable and not nearly as funny as a result.

This season is incredible, the last episode in particular which has so many twists and explains so much about the lead up

Paul Giomatti is a low-key a god.

Can't wait for the next season! This show is as gripping as ever and the cast has been doing an amazing job ever since the first season!

A beautiful cacophony/symphony of brilliant, intelligent Business inter-play, great fun & laughs and a wealth of knowledge so much so that S2 surpasses S! while S3 blows S2 out of the water, decimating S1. S4 is a Godzilla, laying to waste all before! I have personally taken insurance and bought/stocked powerful med drugs in preparation for S5. I visualize either smack down on the floor in uncontrollable laughter or just verging on being ambulatory! I am an above average person and I can without hesitation guarantee geniuses who like me intend on binging S1-? every year, will never be the same again! In a World of so much imperfections how did we deserve this? Only a merciful God/Entity/Essence would have put this in motion to evolve generations. I have personally been inspired to design a great AI/DL algorithm as a result of countlessly watching this series because of the genius minds of Beethoven & Mozart in the forms of Brian Koppleman, David Levien and Andrew Ross Sorkin who will be molding and shaping the present & future generations for the better for many Centuries!