Blood of Zeus: Season 1
(2020)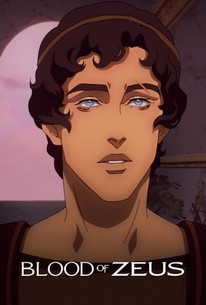 Where to watch
Subscription
You might also like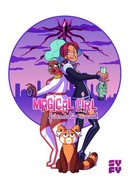 Magical Girl Friendship Squad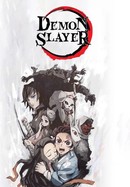 Demon Slayer: Kimetsu no Yaiba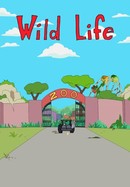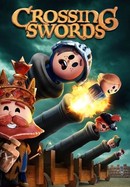 Rate And Review
Blood of Zeus: Season 1 Photos
News & Interviews for Blood of Zeus: Season 1
Audience Reviews for Blood of Zeus: Season 1
Castevania, by the same creators, was a superior show to this one. While the animation was beautiful this show did not do anything particularly special. It was overall average. It was an enjoyable watch but had nothing to make it stand out. Was also sad to see Hera once again demonised while Zeus was played out to be a benevolent, good, and kind figure. I find it interesting how the media frequently finds its villain in the leading woman of Olympus while "cleaning up" the other male gods to make her seem irrational.

I never imagined I'd ever find an anime series that I truly enjoy. I was wrong and this is that anime.

This show is a no brainer to watch, if you have a love for Greek mythology and anime. The story telling is great and so is the choices that were made with voice actors.

I really loved all about this, I loved the music, the effects and the story of course :) It was a little bit hard understandable for me how it ended and how Zeus died but I will watch it again and I will find out. I recommend everyone to see this series especially cause it's short and interesting if you like this type of movies/cartoons.

Terrible writing, predictable, full of tropes. Generic depiction of ancient Greeks and their mythos, which the show creators clearly do not understand, are knowledgeable about, or possibly even care for. Some people, without any real or basic education in Greek myth, history, or writing--which seems to be most people these days, may enjoy it more. I can only assume this accounts for the positive reviews.

Honestly, this was an "ok" watch for me. The never ending choir music in the background played in every scene, so that it wouldn't have surprised me if it had even played when the characters took a dump on screen. It was mildly annoying. What bothered me as well was that a huge majority of the gods in olympus were nameless, wordless side characters. Part of the background basically. Besides Hera, no goddess had a speaking role even ONCE in the entire season. (The male gods did though: Poseidon, Ares, Hephaestus, Hermes, Apollo....) Besides that, a lot of characters in the series are bland and only there to serve plot twist number 412 or so. Could've been executed better. It was fun and annoying on both ends - and it boiled down as an OK experience to me. I wouldn't have missed anything if I haven't watched it.

as someone a bit into greek mythology this was toture to watch but apparently i watched it to the end

amazing show, as someone who loves mythology and different kinds of magical history this is right up my street and i hope there will be more

esta serie es genial muy epico reformulando la mitologia griega

Fans de anime + Fans de mitología griega = Una bomba absoluta de entretenimiento.