BoJack Horseman: Season 5
(2018)
Where to watch
Subscription
You might also like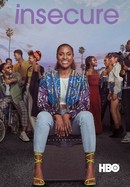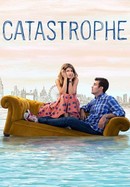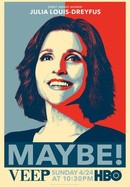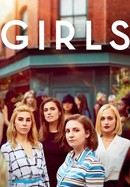 Rate And Review
BoJack Horseman: Season 5 Videos
BoJack Horseman: Season 5 Photos
News & Interviews for BoJack Horseman: Season 5
Audience Reviews for BoJack Horseman: Season 5
Bojack Horseman's fifth and darkest season completely reveals the dark side of its protagonist, making us question whether or not he is a character that we can root for.

Another very solid season.

This is by far the darkest season of Bojack Horseman, allowing its central characters to fully hit rock bottom. This season also provides a clear example of Bojacks attempt and inability to better himself, and how his struggle to do so only ends up destroying his own life and the lives of everyone he cares about.

Bojack turns into even more of a star, but he still has his problems. Great season.

It is a great season Bojack gets to the edge of his character and will start to lose himself in his own work

This show is morbidly engrossing and just makes you hurt in the best ways.

Bojack Horseman continues to be one of the best if not the best show I have ever seen - interesting, layered characters, clever storytelling that keeps gripping and surprising you, smart humor filled with running gags und lovingly crafted background-jokes and the very realistic and touching depictions of some really heavy themes. There are also some great experimental episodes (a episode that is just a long monologue,one without any dialogue, sometimes switching up the animation style, ...) that leave a very memorable impression. Even though it may sometimes be kind of depressing to watch, I strongly recommend this to everyone who isn't afraid to watch something that makes you feel all the feelings. If you don't know what to watch next, watch this - you won't regret it! Note: Since you can not rate a show as a whole, I will leave this review on every season. I don't really know how rotten tomatoes works, since I made this account a few minutes ago with the sole purpose of praising this show - thats how good it is!

This show is amazing!! It includes the LGBTQ+ community and isn't using it as a token. The characters are relatable, and then you actually can have opinions. Bojack is a bad person, we can see that and my favorite thing about the entire show is that you can get into the characters. You know the characters in and out and you relate to at least one of them. I've had at least one relatable moment with each and every main character. Bojack, Diane, Princess Carolyn, Todd, Sarah Lynn, even Mr. Peanut Butter! These characters, although most are animals are very human. That's what I love about the show. These characters are human.

Bojack has created a vivid world that can be both sad to watch and fun to see.

The second-best season of the whole show, largely helped by "Free Churro" and "The Showstopper". This show never stops being creative, uproaringly hilarious, deeply depressing, and beautiful. This show has a very special place in my heart.
See Details