Where to watch
Subscription
You might also like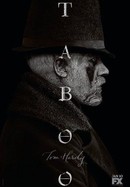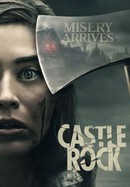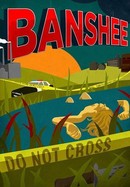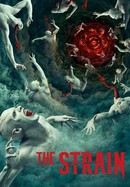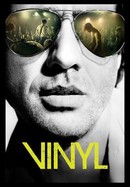 Rate And Review
News & Interviews for Bosch
Audience Reviews for Bosch: Season 2
I love all of Michael Connelly's books. But this series is dumb…especially as it puts Maddie front and center. Harry Bosch novels reveal the gritty crime of LA…With Maddie it's a teen soap opera! Ugh!

Season Continued Well Characters and story was very well written. Great to watch something that actually has well written dialogue and a good story

Given what we've seen the past few years on police bodycams, romanticizing a cop with rogue instincts and an I-know-better attitude about the rules, even for fun, is just not fun anymore. Bosch, the character, started to give me the creeps, so I stopped watching.

First season was good, the second one not so much. I don't even know if I want to finish it.

I watched the show even though the actor who plays Bosch did not at all square with my idea of what Bosch looked or acted like after having read all of the Michal Connelly books over the last ten years, but that must have been my misconception - was thinking he would be older and frumpier and grumpier not slick and good looking but OK I got used to the actor and ended up liking the character ok. However this season is aggravating in some details that may also have been in the book - which I remembered generally - hope not because truly boneheaded things are happening. One was the screw on the floor which I won't give away for anyone who hasn't watched, but serioulsy, no way would those two have let something like that slip. Now I'm watching Jerry put a tracking device on a car that no way would have been parked on the street! With a palace like that you know there's a six car gaage and the lady would have parked there, not out on the street. So you're losing me now, season two, even though it's helping me pass the time while sick. I suppose you need to move the plot along someway but still..... I like the ex-wfe and daughter, don't know what anyone has against her. Also enjoyed seeing the Fringe head guy as the police chief. Same character more or less.

Watched it twice. Could be the greatest cop show ever. Top 3 without a doubt!! Hard to fairly compare streaming shows with network TV shows or shows from the past. This series is absolutely Awesome!!

I think Bosch in season two gets a bit darker. you see a lot more of the characters who in season one were hiding a bit and not involved. take Madison Lintz. she was this person who Bosch sees every summer. any way 4 to go

Haven't seen anything quite like this in years, thrilling and exciting like nothing else on TV.

Season two definitely improves on the first. It's a quality crime show with good character building and engaging story-lines.

So great! Really enjoyed this show.
See Details