Britannia: Season 1
(2018)
You might also like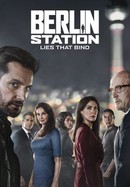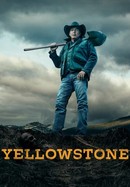 Rate And Review
Britannia: Season 1 Photos
News & Interviews for Britannia: Season 1
There are no critic reviews yet for Britannia: Season 1. Keep checking Rotten Tomatoes for updates!
Audience Reviews for Britannia: Season 1
David Morrissey as Aulus Plautius is incredible! The writing is completely original and absolutely compelling! I am Roman history buff! I can't wait to see where the show writers take this!

Brittania is a series on Epix about 43AD in Britain when The Romans invaded Britain after the time of Julius Caesar. David Morrissey plays an Army General who returns to Britain to finish what Caesar couldn't conquer against the Druids and the Celtic people. This was a good entertaining modern day script with a good cast that includes the beautiful Kelly Reilly as the queen of the Droids. The movie was less historical and more magically entertaining. Can't wait to see what the second season will bring.

The series has its entertainment character. The music, however, is terribly chosen!

There's a bit less historical in this historical fiction than I was hoping for. Interesting characters, with Divis especially charismatic, and the story starts interesting, but for me it goes downhill soon enough. The main problem too much icky gore. Was the writer fantasizing revenge on an exwife when he wrote Kerra's fate? How many heads got cut off and hearts cut out? Just ewww. And the little girl? Was wondering how she gets to be a heroine. Waiting for that...but her fate derails into something out of criminal minds. Although she is yet alive for season two so bigger things yet for her? There were comedic moments here and there. But those were overshadowed by death and gore. A couple of the main characters turn out to be demon possessed. And I'm forgetting something....what was it? Oh yes, I didn't appreciate how negatively the druids were portrayed. I'd prefer a more romantic portrayal of them. Not saying the acting was bad. Perhaps I picked up a bit of history in the watching, but not much.

This was pretty good. It started out a little slow, and some of the story doesnt jive with me so well. I felt the acting was really solid, but what do I know; I'm an armchair critic. If you like fantasy mixed with historically mysterious stuff, like druids, then this may be your bag.

I came upon this series by shear chance, and am extremely happy that I decided to watch it. There are so many costume productions available today. That it is hard to pick out the ones of real quality. This series is not for the faint of heart, or people that prefer PG-13 rated productions. This series has blood and guts, adult language, sex, and some nudity. Aside from those favorite things of mine. Britannia also has good acting, ( the young actress, Eleanor Worthington Cox, is adorable, and brings spunk and energy to her character ). There are interesting characters, an intriguing plot, and professional cinematography. I think the famous Sword and Sorcery novelists of the past. Would really appreciate the way the production company, handled the genre in this series. More thumbs up, than I have hands. ð???ð???ð???

Celts, druids, Romans and more. Enthralling and beautiful. I want more!

I almost skipped on this one because of the reviews saying how the language was atrocious and historically inaccurate and it tried to be a comedy or whatever the complaints were. Im very glad i gave it a shot because this is a great show. If your looking for a documentary then go watch a documentary, that this is not. But whoever decided that any period drama has to be 100% accurate or authentic anyways. If your into magic, folklore, paganism and witchcraft then this show should suit you i love things of period magic and its hard to find shows that arnt just straight cheese when it comes to that subject. The sets are amazing the atmosphere is top notch the acting is believable even if they use modern language nothing wrong with that. i loved the movie the witch but it was so hard to understand at times i couldnt understand what the hell they were talking about. And the comedy is not out of place nor does it detract from the overall essence of the show all in all this is an awesome show and i hope season 2 is just as good. Definitely recommend this one

Freaking wildly awesome! Love it can't wait for season 2

I'm so incredibly disappointed with this series. It's just awful. I'm OK with a fantastical recreation of history to please viewers, but this show doesn't just take liberties with reality; it's borderline offensive. The portrayal of the Druids as maniacal fanatics who read runes (runes!) and perform human sacrifice with glee is ridiculous. Celtic folk living in hovels and dancing around naked is about as deep as this show goes when trying to depict this amazing culture. There is more historical accuracy when portraying the Romans. If the writers were able to gather Wikipedia information about the Roman invasions of the island, why oh why did they not do the same for the other side? Seems sloppy.at best. Yes, the Roman's made a detailed account of their invasions and the Celtic peoples did not have a written historical record, but there is a wealth of information out there that could have guided the creators of this show. They just chose not to use any of it. Lame.