Bull: Season 5
(2020 - 2021)
You might also like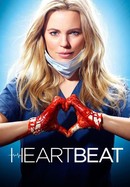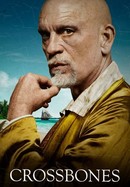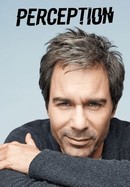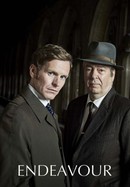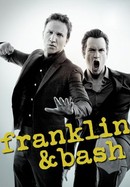 Rate And Review
News & Interviews for Bull: Season 5
There are no critic reviews yet for Bull: Season 5. Keep checking Rotten Tomatoes for updates!
Audience Reviews for Bull: Season 5
I used to move this show, but I feel like it's starting to decline quite a bit. They seem to be pushing agendas and propagandas and the more that kind of thing is pushed, the more I tune out and stop caring about the characters and story. That stuff is pushed on me in real life 24/7 and if I can't escape into entertainment to get away from it, I'm going to tune out and find other things that don't preach at me. Here's hoping for the future of the show, I do still enjoy some stories, but my enthusiasm is diminishing for the show.

I used to love this show. After the last 3 episodes that have aired, I will no longer be watching this show. It is suddenly trying to push far left agendas that have no business being pushed. Shows are for entertainment purposes, not for furthering hatred and division. The writers should be ashamed for being so obviously partisan. I lost complete respect for the actors as well, because they have no business acting in this manner. Stop pushing one sided agendas.

The first episode was odd in response to the Corona virus, but the rest of the episodes are doing a great job transitioning to have Chunk be the primary lawyer, keeping the same purpose of the TAC team but broadening the characters and plot. I am appreciating the change up although I adore the character Benny and his wisdom, hope they figure out how to keep him around.

What happened? Did the writers, producers, director change? This show used to be really good, but Season 5, Episode 1? I hated it. Seriously bad. Episode 2, I only watched half way through was so disinterested, I turned it off. Seriously, what changed? What happened?

One of my favorite shows is back! Sweet.......Wait. civid?!! I watch TV to get away from real life. If I wanted more covid, I'd watch CNN

The lovely missus and I just watched the season 5 premier episode. You know that a show is way past its prime and has jumped the shark whenever the writers use one or the other of two plot types. Either the musical episode or the "it was all a dream" sequence. This episode used both. YIKES!!!!!!!!!!!

Was it good? No. Is it well written? No. Are the characters at all original or really likable? No. Yet with almost nothing to offer I would recommend Bull to anyone as a series to have on while browsing social media, or cooking food. The stories have been done a thousand times and for that reason and easy to follow by paying less then half attention. Overall not the worst law show of all time, but nothing to offer other then promising "new" episodes.

I thought it was awesome! Definite surprise. About 3/4 of the way through, I thought, "Are they going to just show the one episode and then cancel the show?" What a twist!. I loved it. All except for the fake baby. I understand with the dangers of COVID they can't have a live baby on set, but it was really bad. But the episode itself was pretty darn good. My knee jerk reaction was "that was awesome!"