Good Girls: Season 1
(2018)
Where to watch
Buy
Subscription
Buy
Buy
You might also like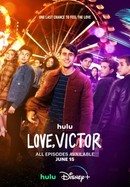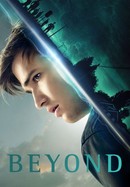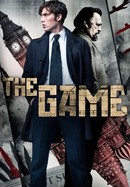 Rate And Review
Good Girls: Season 1 Photos
News & Interviews for Good Girls: Season 1
Audience Reviews for Good Girls: Season 1
Really fun show which stays strong throughout later series. A clever show that shines a pocket torchlight on some of the bs in contemporary life - from inequality on racial and gendered grounds, to the struggles of the working poor (and over leveraged squeezed middle) there's much in this that feels very real. The female leads in this are sensational.

I am absolutely enthralled with this show. Better yet my husband is hooked too, we cannot stop watching to see what will happen next. The dynamic between the friends is almost unheard of anymore. Ride or die friendship! Although most are not thrilled by the relations between Rio and Beth, I find myself waiting for the next moment they lock in. Normally I'd say well that's not cool but because her husband slept with everyone under the sun in the beginning I say more power to her!

Excellent show!!! First episode sucks you in. Ignore the comments about unbelievability. Who cares about that! It's entertaining!!

I never thought Id have a favorite show of all time, but this one is clearly it. Doesnt come better than this. Not even sure I could watch anything else.

It would have been a good show if it wasn't for the CONSTANT and annoying pseudo feminism one liners (every guy is bad, all males are potencial rapists blabla). I wanted to watch a comedy not a bunch of middle age woman cosplaying their violent dreams and fantasies of hurting guys.

Interesting concept. Kept me glued to the series. Not realistic but a fun series to watch.

I really enjoyed it. I couldn't wait till season 2.

I like Christina Hendricks so I thought I'd give it a try. It's okay, but nothing to really write home about. The situations are a bit hard to accept … I can suspend disbelief if there are other redeeming qualities. I'll give it a chance and watch some more. It was interesting enough. I'll probably watch the next season when it is available on Netflix streaming.

This is definitely one of the best series on Netflix. I didn't catch onto it for years but now I've become totally hooked and have learned to my horror that they didn't get to finish it. Are they mad?
See Details