Good Girls: Season 3
(2020)
Where to watch
Buy from $1.99
Subscription
Buy from $1.99
Buy from $1.99
You might also like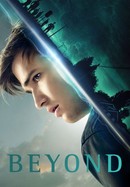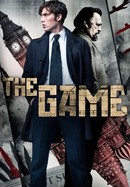 Rate And Review
Good Girls: Season 3 Videos
Good Girls: Season 3 Photos
News & Interviews for Good Girls: Season 3
Audience Reviews for Good Girls: Season 3
Pretty much more of the same from the previous 2 seasons … cascading & spiraling bad decisions. A little annoying while mildly entertaining.

The worst season out of them all. Most of the reasoning of the characters didn't connect enough to what they should have done and the repetition of the whole premise of the show continues that it becomes harder to finish every week without letting out frustrations. You can feel that the showrunners are restraining themselves in exploring the more intriguing and interesting aspects of the show (e.g. crime world) and explicitly not giving some important characters the point of view they deserved for the audience to understand what are their reasons and motivations which would have helped the show to progress. It may be cut short for the pandemic-related reasons, the season itself feels like it doesn't know where to go and unnecessary storylines were added for nothing (e.g. Dean Boland). This season forgot the whole genre of the show and can't balanced them all the way season 1 and 2 did.

Boring and frustrating. I was trying to figure out why all six pro reviewers gave S3 a thumbs-up, and then I realized they only reviewed the first 1-2 eps. #3 is where I saw the wheels come off the wagon. It felt as if the old writers and directors completed eps 1 and 2 and then left town without providing any guidance to the newbies. All the compelling elements from the premiere were subsequently bungled or dropped—the checks-cashing worker, Lucy's guileless goofiness, the cash-driven potential of Stan's new job. Worse, the 1-on-1 tension between Rio and Beth that was expertly generated by the agent's murder at the end of S2 got oversimplified and underwritten, and ultimately went nowhere at all. The characters barely developed, and in place of real tension, the script fell back on "gotcha" moments that were already a bit overripe in the previous seasons: Boomer's back! Rio sneaks up on Beth…again! The two central marriage stories grew a tiny bit, but Annie's WTWT with the least credible therapist in screen history (and that's saying something)? Please. And don't get me started on the plot holes. Or the self-conscious cameo of Andrew McCarthy as the world's most ineffective hit man, both in terms of killing people and in terms of moving the plot along. Oh, and if I could provide this review in the form of a needless, time-filling slow-motion music montage, I'd do it. I think there was an average about five of these per episode. Leaving an extra star in there because these great actors did the best they could with the crappy (absent?) script and directing they received. I'll watch S4 because, well…completion fetish. But S3 has set my expectations mighty low.

Complete mess. Storyline is missing. Jumping off from here to there. Complete waste

So confused why the audience rating is so low. It's easily become one of my standout favorites; among shows like Search Party, Suits, John Oliver, Fargo, Shameless and Succession. It might seem like it's silly or whatever, but the comedic aspect has had me laughing out loud more times than I can count. Give it a shot - you won't regret it.

There are no consequences at all. Season 3 is the worst one yet.

Gang banger dude Manny Montana needs some acting lessons. A hispanic accent and a smirk does not make you an actor. Almost a racist portrayal of what a criminal should be. The rest of this season is a circular story from writers that have run out if ideas.

Can an entire season be a filler? This season 3 surely felt like it. A series of inconsequential events, with almost repercussions or none at all. No characters growth or evolution. Just an endless series of fragmented half/characters and events. And the moment something finally seems to be about to happen, the season finishes...So apparently yes, according to Good Girls screenwriters an entire season can be filler. Utterly pointless.

I appreciate that I can find a realistic appraisal of a show on RT.

Slogged through it but this was a one dimensional, stuck themed disappointment. The girls keep getting behind the 8-ball through their own actions and by the series writers forcing the plot to continually go against them. It's absurdly off balance! Life tends to go one way then pivots the opposite way. Not only that, there is a feel of spinning wheels with the girls' choices and actions. There should be some forward movement as they grow in understanding about their lives and how their choices so deeply impact those around them. They're supposedly good people caught in bad situations. Prove it to me. Empower these women now!