Good Omens: Season 1
(2019)
You might also like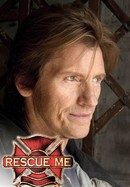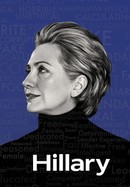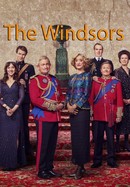 Rate And Review
Good Omens: Season 1 Videos
Good Omens: Season 1 Photos
News & Interviews for Good Omens: Season 1
Audience Reviews for Good Omens: Season 1
It is mildly entertaining but too childish.. too cheesy. Tries to be funny in a very Nickelodeon way. Saw Michael Sheen acting for the first time in The Good Fight and thought his character was awful but again I find his character awful in this show so now I don't know what to think.

Really amazing adaptation of one of my favourite books, can't wait for season 2 #GNUTerryPratchett Thank you Neil

My husband is obsessed with this one (and the book) and had watched the whole series a few times before I got to it. He didn't mind watching it again. Even my kid had seen it, thinks it's good, and only complains the episodes are long. I loved seeing the good angel (as the Gardener) and bad angel (as the Nanny) working over what they believed to be the antichrist with their morals and philosophy. As soon as Nanny hit the screen with her principles of destroying everyone, I turned to my kid and pointed at our screen, not the actor, and "Now you know who Nanny is..." Be very careful with your Nannies, everyone ;)

It's the best TV series I've ever seen

Harmless, uneven, wildly enjoyable fun that benefits from sharp wit and massively winning performances from its well-matched pair of leads.

The epitome of a "feel good" watch. Even when told over thousands of years, this show feels so cozy and is packed full of special moments and quotable lines. Most of this comes from the unbelievable chemistry between Tennant and Sheen, almost to a fault. The show tends to lag a bit as you find yourself wishing for more of those two. But overall, this is a flawed but lovable gem that I can see myself going back to watch many more times in the future.

Some goddamn and devildamn chemistry from the leads, magnificent ensemble of thespians and endless narration. This is ominously good.

A few great casting calls - David Tennant and John Hamm, notably - but the scriptwriting left many holes which make no sense if one hasn't read the book (why does Newton Pulcifer's car have three wheels?) and Frances McDormand frankly slept her way through her narration as God. The children's scenes were too long and Adam, although having the required ethereal beauty, was unconvincing in his transformation from a normal boy to the son of Satan. Also, the special effects were super kitsch! Maybe it's an English-television style thing, but for all of the money which the producers spent on famous actors, you'd think they could put a little more into the CGI. Good Omens is an excellent book, a superlative audiobook and meh as an Amazon series.

Excelente, muy imaginativa y entretenida, Deja un sensación divertida

One of the best mini series I have ever watched, with a great sense of fun and it never forgets to honor its source material.