The Good Place: Season 2
(2017 - 2018)
Where to watch
Buy
Subscription
Buy
Buy
You might also like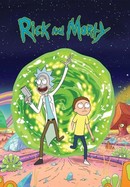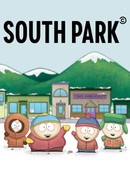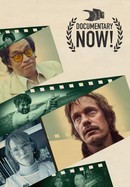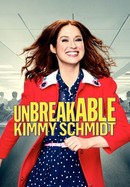 Unbreakable Kimmy Schmidt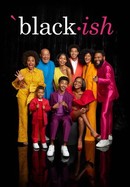 Rate And Review
The Good Place: Season 2 Photos
News & Interviews for The Good Place: Season 2
Audience Reviews for The Good Place: Season 2
Love the humor. And the progression of the story and plot.

Just as the first season, it's the humor I like in this series. Also the acting by Kristen Bell and Ted Danson is great. The plot of S2 was a little bit more confusing then S1, but still very entertaining. Absolute recommend!!

Seasons 1-2: Both lead actors, Kristen Bell & Ted Danson, are 'on the edge' for me. I appreciate their abilities, but they both can rub me the wrong way now and then. So far the series in funny & interesting. It's an interesting change of pace of me. It grew on me. It was heavier on the philosophy than I thought it might be. That was especially interesting in the context of a comedy series. Don't get me wrong, the depth of the philosophy wasn't more than a survey-level course in philosophy, but it was more than I expected in this context. So I found it entertaining enough. It was a nice change of pace for me. I'll likely watch new seasons that come out.

Amazing show. Standard kept up amongst all 4 seasons

The good place for comedy is when it is provided to us by the great citizens responsible for the good place.

Much better than season 1, but with the same goods and bads. Goods: great idea and good actors. Bads: trying too hard to promote politically correct points, extremely annoying characters

What the fork?! This show gets better and better.

DAAAAANG!! This show is getting really good! There was this amazing twist at the end of the last episode and it is just getting SUPER good.

All the religions on earth and its always a jab at Christ. Coincidence? I think not. You can't earn your way into Heaven only through the atonement and blood of Messiah will you walk into the gates. This is entire show is a scheme of Satan to show like every other religion you work your way into the "good place". They call people the saviors of the universe throughout this show. They build and create worlds as if they are gods. They portray a woman as the judge of the universe. Everything about this show is a slap in Adonai's face a complete mockery of who God is and what He wants for humanity. This show is freaking disgusting.

The second season of this 2016 sitcom tells the aftermath of the big reveal that The Good Place is actually The Bad Place. Eleanor, Chidi, Tahani and Jason, who have been subtly tortured by the demon Michael all this time, must reorient themselves to find each other again after his reboot. Once that is accomplished, the friends encounter entirely new and unexpected challenges and must also deal with interpersonal relationships. The six main characters have not lost any of their amiability and wit. Michael wants to prove himself to his boss Shawn after his project fails for the time being and reinvents himself again and again in the course of several reboots. Ted Danson once again performs at a very high level and gives his character, who actually seems to be the villain, completely new facets that make Michael an absolute highlight in all the scenes he appears in. His robot-assistant Janet, whether good or evil, is in a phase of self-discovery that leads her to deal with phenomena that were completely unknown to her before, such as romance, eroticism and friendship. The four friends and victims of Michael's operation are funny, scatterbrained and unexpectedly intelligent and empathetic in their idiosyncrasies. The fact that they are four completely different characters makes the journey of the four even more fascinating to follow. Season 2 of The Good Place has managed to step it up a notch compared to the first. Especially in terms of humour and character development, the series has become even more approachable and varied. More varied because the jokes really do range from black and dry humour to very simple one-liners that just work at the moment. However, after a brilliant beginning and an ending that leaves us with a very interesting development in season three, the plot gets a bit lost in the middle of the season. This can be a little irritating, because up to that point the plot is clearly moving towards a goal that is halfway achieved at the end. But The Good Place shows itself to be even more humorous and unique in its second season than this series already was before.
See Details