The Good Place: Season 3
(2018 - 2019)
You might also like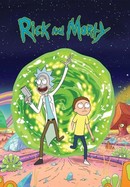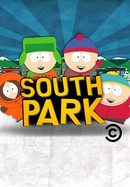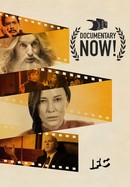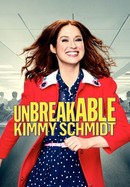 Unbreakable Kimmy Schmidt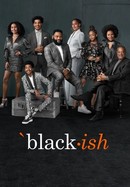 Rate And Review
The Good Place: Season 3 Videos
The Good Place: Season 3 Photos
News & Interviews for The Good Place: Season 3
Audience Reviews for The Good Place: Season 3
Great show. This season had a very interesting concept. Got a bit confusing in parts

The good place for comedy is when it is provided to us by the great citizens responsible for the good place.

Keeping up with the quality of season 2, but with the same goods and bads. Goods: great idea and good actors. Bads: trying too hard to promote politically correct points, extremely annoying characters

This TV show just keeps getting better and better as the seasons go on. I really enjoyed the idea of sending Elanor, Chidi, Tahani, and Jason back to Earth and all of that. I strongly recommend this TV show.

While it loses a little bit of steam on Earth, this show is still great. I loved the addition of Simone though.

All the religions on earth and its always a jab at Christ. Coincidence? I think not. You can't earn your way into Heaven only through the atonement and blood of Messiah will you walk into the gates. This is entire show is a scheme of Satan to show like every other religion you work your way into the "good place". They call people the saviors of the universe throughout this show. They build and create worlds as if they are gods. They portray a woman as the judge of the universe. Everything about this show is a slap in Adonai's face a complete mockery of who God is and what He wants for humanity. This show is freaking disgusting.

Michael Schur's bizarre and unique comedy/sitcom again offers plenty of reason for joy in its third season. As in its predecessors, this season starts from scratch, but this time under completely different conditions and in a place that could hardly be more familiar to us all: On earth. Kristen Bell, as Eleanor, remains the character through whom everything mostly runs and who brings the gang, which has been torn apart so many times, back together again. In doing so, she benefits from the wisdom of the demon Michael, who, after years of planned torture and rather malicious intentions, has now landed on the good side. Ted Danson acts as usual on an enormously high level and remains an absolute top dog. Especially as Eleanor's advisor, he shows off his talent several times with witty facial expressions and hilarious monologues. His robot assistant Janet takes on a much more human role this season and differs from the real humans only in a few moments. Her friendship with Michael is also a subject of almost every episode and makes for heartwarming moments. The three other gang members Chidi, Tahani and Jason move much more into the spotlight this time and complement the group ideally. Especially the second half of the season is very entertaining and again provides unexpected twists, which is atypical for comedies, and a lot of feel-good situations. The first half, however, is marked by many filler episodes, which often makes it seem that the series doesn't quite know which direction it wants to go. Some storylines seem a bit irrelevant, especially when you then realise that they were concluded rather abruptly after just a few episodes. Due to the weaker beginning, this edition of The Good Place doesn't quite measure up to its predecessors. But that doesn't change the fact that it's one of the most original and respectable shows on television.

Not really the best season among the four, but definitely had things going on, moving the storyline forward preparing for the end

The Good Place Season 3 becomes even more creative than its first seasons, with more twists and turns all around.