Grey's Anatomy: Season 13
(2016 - 2017)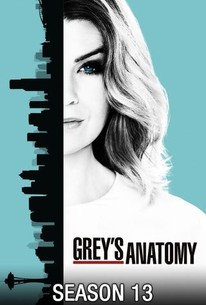 You might also like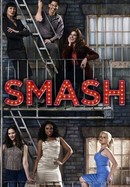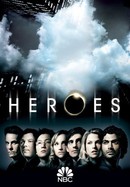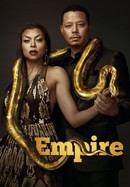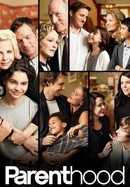 Rate And Review
Grey's Anatomy: Season 13 Photos
News & Interviews for Grey's Anatomy: Season 13
Audience Reviews for Grey's Anatomy: Season 13
After the intense season twelve finale, I had high hopes for season thirteen. Quickly, my interest started to dwindle until I ranked it as my least favorite season. Props to the writers for working with the material that they had, considering that most of the actors were pregnant when filming. However, it does not stop me from not having this season be my favorite. I liked seeing that Alex Karev got more development, but the storyline of him beating up DeLuca did not need to stretch over 12 episodes. He should have had more to do this season. Due to the limited screentime that the actors had, the writers weaved character-driven episodes throughout the season. Some were strong, like the prison one, the Japril one, and the plane. However, some were weak, like the Maggie one and the O.R. one. Also, do not get me started with Minnick's character - the worst one in the entire series. She was useless and dry throughout her stay, which frustrated me and tanked my interest in the 13th installment. However, it took until the last two episodes, True Colors and Ring of Fire, to get me hooked again.

Jump the Shark .... almost version 2.0 with Grey's, but instead it's just a show that loses all track of itself and spins in circles. The non-sensical season starts with a wife sabotaging her own marriage, and then surprised that her spouse would be upset that she tried to ruin his job. The shows tries to get out of that quagmire and just can't no matter how hard the writers took a left turn.

Loyal watcher from day one. You have not lost me yet.

Its good to see that every relationships are being shaken and strech. And if you watch Grey from season 1, you have mix felling on this season, because you can not sided and say that 'this side is right or wrong'. I like this season better then previous one.

"Grey's Anatomy" é um dos poucos casos em que, mesmo cientes dos seus problemas, sentimos como se fosse impossível dizer adeus.

Television series that are concerned with the noble practice of medicine have been a constant feature to almost every TV season lineup since the fifties. Fromm prime time show like 'Ben Casey' and 'Dr. Kildare' through family friendly faire encompassing beloved series including 'Marcus Welby, M.D.' and 'Doctor Quinn, Medicine Woman', audiences have always flocked to stories concerned with the daily, life or death struggles routine faced in the practice of medicine. The genre is so popular that the world's record for longest running drama at over 55 years starting in 1962. In prime time this hypothesis is proven with the series, 'E.R.' lasting 15 seasons, the subject of this consideration is about to match the significant milestone, currently in its 14th season, 'Grey's Anatomy'. The reason why medical shows generate such popularity and can achieve such longevity is rather simple, they are general considered addictive. A hospital, or in some instances, a medical practice provides an inexhaustible source every facet of the human condition from the joys of a new life coming into the world to the anguish of a terminal diagnosis, the hospital covers life literally from womb to tomb. 'Grey's Anatomy' has built their success on these elements but what undoubtedly has played a considerable factor in its longevity is the undeniable talent the series' creator and showrunner, Shonda Rhimes, has for telling a story. It requires a special level of creativity to maintain an uninterrupted for over 14 years and Ms. Rhimes has mastered it. She fully exploited an aspect of real life in a large, teaching hospital that was frequently overlooked in the traditional offerings of this genre. Not only are the patients and cases in a state of constant flux but so are the staff, technology and even the facilities. Interns become residents that move on to attendings. Some of them will work alongside or replace the teachers, department chiefs and administrators. 'Grey' Anatomy' has managed to capture this connection to reality and successfully integrate the addictive fundamentals of a soap opera. Thirteen years into the story the original premise of following the professional and personal exploits of a group of first year surgical residents would be impossible to justify. Unlike many series time moves in a feasible realistic pace. The titular character, Dr. Meredith Grey (Ellen Pompeo), is no longer that love struck first year resident. Meredith is now the Chief of General Surgery, a widow and single mother. Through a rather involved set of circumstances she is also an owner of the hospital rebranded, Grey Sloan Memorial Hospital. A combination of attempts at realism and the best use of soap opera techniques, severe grief is not something that is resolved in a few episodes or even a season. It has been several years since the death of Meredith's husband Dr. Derek Shepherd (Patrick Dempsey). Those years were turbulent with many emotional and professional tribulations to overcome. This has brought the young doctor living in the shadow of her world renown mother into the person who leads, comforts and offers sage advice. Her house is home for her extended family similarly to the situation that formed the foundation of the early years. The difference is now the people surrounding Meredith are now among the leaders of the hospital's surgical community. Those that have moved out to a place of their own still are frequently found chilling in the living room or preparing food in the kitchen. Many of the issues the next generation face are reiterations of problems the older cast members endured. While this can easily be misunderstood as a hackneyed repetition longtime fans are able to notice the nuances of generational differences. The reawakening of Meredith's romantic feelings is an example albeit one utilizing changes in the titular character. This season highlighted such situations were original characters are faced with situations placing them under familiar pressures applied in different methodologies. Concerns of ranking and positions within the professional hierarchy. Dr. Richard Webber (James Pickens, Jr.), has always been the bedrock of the resident life at the hospital regardless of what name it happened to bear. As the universal father figure, he has inspired and consulted generations of surgeons as the chief. After stepping down and relinquishing the position to Dr. Miranda Bailey (Chandra Wilson). Richard had a medical condition that hindered his full attention to the responsibility. After stepping aside for his long-time friend Richard assumed the position of Director of the residency program. His portion of the season's drama came about due to the matriarch of the family with the largest financial stake in the hospital's ownership, Dr. Catherine Avery (Debbie Allen). She pressures Bailey into hiring a new Director for the resident program, Dr. Eliza Minnick (Marika Dominczyk), how has a drastically different idea of how to format the training. Ostensibly hired as a consultant it came as a shock to most when Catherine names her Richard's replacement. She had not considered the fierce loyalty Richard held with the staff, both long timers and recent additions. The chiefs and other attendings, supported by most of the residents, demonstrate their displeasure. They do everything possible to sabotage Minnick. One doctor caught in personal quagmire is Dr. Arizona Robbins (Jessica Capshaw). Arizona has more than her share of personal loss making her one of the most sympathetic characters I the show. The plane crash that served as a major plot changing even killed several main characters and resulted in Arizona losing a leg. She also divorced from her wife and is a single mother. Her current position in the hospital is the Head of Fetal Surgery. She develops romantic feelings for the interloper that clouded her judgement. The moment of truth in the showdown between the Chiefs and Dr. Bailey occurs when hey decide to freeze Minnick out of their surgeries effectively derailing her training program. In the fallout Bailey makes an example of the chiefs by suspending Meredith. In a typical twist common to soap operas Catherine and Richard are married. The intersection of personal and professional lives is never truly distinct in this series. A troubled marriage will experience escalations to almost unbelievable levels. Bailey's problems as Chief of Surgery are just beginning with the training program. Dr. Alex Karev (Justin Chambers), got into an altercation that escalated to a punch thrown. Alex was arrested facing felony charges that will send him to prison and revoke his license to practice medicine. This reflects badly on the hospital particularly since he the Chief of Pediatric Surgery. After Meredith's best friend, Dr. Cristina Yang (Sandra Oh), to a position in another country, Alex has become 'her guy', the person she can always depend on for emotional support. Typical to the foundation of this series these examples are only the tip of the emotional ice burg that unfolds during the 24 episode of this season the trials and tribulations of this group of dedicated healers continued to remain eminently entertaining. Season 14 is already underway and there is little doubt that this show will take that place un the world's record book. There are very few television series that can exhibit this degree of longevity and even fewer that can do so while remaining so robust and engaging.

I wish she would stop with all the sex, homo crap, anti christian, and anti gun crap. If you take all that out it could be a good show that is unbiased. I want to be entertained not indoctrinated.

I'm a big fan of the show, but this season started off extremely slow. It wasn't until mid-season when things picked up.

The season finale was so good!! They've kept me interested every single season. If you're a person who has never watched this show and feel like watching 13 seasons is too much for you, trust me, its worth it.

Never watched this show till about 3 months ago I started watching on Netflix and OMG! it's like a train wreck that you can't stop watching. I'm done now and waiting for season 13 to come to Netflix. I never thought I would watch this show, I was an ER nut. It's so good!