You might also like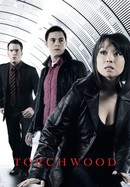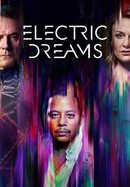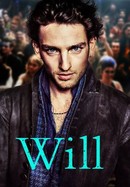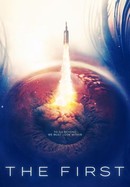 Rate And Review
News & Interviews for Hanna: Season 2
Audience Reviews for Hanna: Season 2
Seasons 1-2. Based on the 2011 movie. I enjoyed it. It had a reasonable storyline and was well produced. The young actress in the starring role does a good job. I'll continue to watch subsequent seasons.

Season 2 is even better than a very good season 1. It's more grown up, and Hannah's world has expanded. I sometimes thought the bad guys are portrayed as too powerful and too well connected into everything, but it did make for a lot of taut situations and close calls.

excellent series, with very good plot

It's a great TV show with some lovely acting from Esme. She is capable of showing the sadness and loneliness whilst also being lethal when required. Season two seems to be much more high concept and slick, much more engaging than the first season I feel.

series one was kinda like borne identity- close and personal drama on young girl trained by her father to be solider seson 2 shifts narrative to teen drama with young girls with strong leftist agenda... provided that there is nothing bad with teen drama with young girls and leftist agenda- the shift in one series is grotesque and without any sense... regardless of that amazon should get a price for the most stupid character for invention of sandy (spy in training that can't differencint her fake backstorry with her own history 😒)

The show is quite tense, but man the plot is some lazy writing. Lots of missed potential...

Loved the twist and turns, and the new characters. Can't wait to see where this will head going into season 3

It just grinds down. The whole X-men academy for gifted girls bit is drags out and it's pretty far fetched to begin with. I think they really tried to make it work- each character does consistently follow pretty predictable patterns - the lesbian, the an unassuming Indian sidekick, a holier than thou Midwest chick turns fanatical killer for the love of a fake family? But it actually gets weakened by Hanna. There's just no way she could buy into it. They have her mope around indecisively for half a dozen episodes under the burden of some new internal conflict doing stuff that is frustrating and completely out of character but it's weak. Anyhow, picks up towards the end. The action is good although there's much less of it. I miss Eric, such a strong character but they filled the gap with Marissa who I like very very much. It has some good points and obviously if you watch the series you should watch it... but I cursed at the screen a few times. 2-3 stars.

What started as a genuinely fresh and engaging thriller (Season 1), manged to spin out of control in Season 2, only to just barely redeem itself somewhat in the last two episodes. The whole "made up families" thing was -frankly- embarrassing to watch. At times I thought I was viewing some skewed alternate-universe Nicolodean for recovering semi-grownups. I can't recall which episode now (5? 6?) where Clara finally buys into the whole "fake family" deal ... and then, surprisingly, even Hannah starts to succumb (well, sort of). At times it was only my admiration for Mireille Enos (and the recollection of the wonderful Joel Kinnaman's S01 performance) that kept me chugging through those late middle episodes. (I do tip my hat to Esme Creed-Miles, and look forward to seeing more of her acting prowess). I can't do more than 3.5 stars for this and still be able to look at myself in the mirror each morning. And that's for the actors. Having said all this, the show did seem pick up a bit at the end. I hope they are able to do a third season, and I hope I don't need to bust out my single-malt in order to be able to get through it next year, Covid-willing and if the crik don't rise, of course.

Borderline boring. Way too much yap.