His Dark Materials: Season 2
(2020)
Where to watch
Buy from $2.99
Buy from $2.99
Subscription
Buy from $2.99
You might also like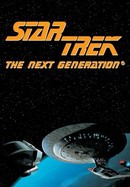 Star Trek: The Next Generation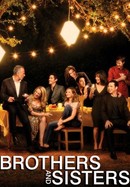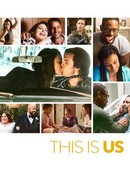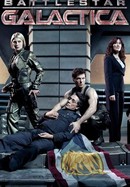 Rate And Review
His Dark Materials: Season 2 Videos
His Dark Materials: Season 2 Photos
News & Interviews for His Dark Materials: Season 2
Audience Reviews for His Dark Materials: Season 2
Honestly loved this show I've never read the books but I loved the storyline and magic and the cast it's such a great show do yourself a favor and watch it!

Saw the first season and put it on my watch list for the second round. Unfortunately, the first episode of season 2 was so awful that I canceled season 2 at that point.

==== SPOILERS AHEAD ==== I kind of liked season 1 but it was very much downhill in season 2, especially the last three four episodes that were totally flat and left me completely uninterested, which is rather strange, as on the surface plotwise some very dramatic things happen, but they left me cold. Multiple episodes about Will yammering about how he needs to find his dad and finally they find eachother, he tells him what to do and is killed? What kind of bs is that. Then Lyra is left behind, falls asleep and suddenly her mom shows up, who apparently in no time has caught up with here even though she had no knowledge even where she was and then somehow found a way to abduct her and transport her back. This is such nonsense. Then we end with a cry for support by Azrael to angels to help him kill god, Azrael by the way who traditionally is the angel of death and he is supposed to be our here now, who was willing to sacrifice his own daughter, in the end compromised in just zombifying her best friend. The moral sense of this story is a total mess. I thought I could root for Lyra, who keeps making one stupid mistake after another and who could blame her with her schizoid mom and megalomaniac father. Then I thought the witches who were cool and they are now picked off one by one wanting to protect Lyra in which they utterly failed at every turn and only managed to get themselves wiped out for nothing. Ah well, got a couple left I guess. The acting is horrific throughout the series, the daemons pretty much are most likable and superior in acting above their human companions which is slightly worriesome. Will really gets on my nerves and he supposed to be the hero now, when he just jumped up and left Lyra to suit his own agenda and just complains and moans for hours about how he doubts himself, yeah, me and you both lad. I found myself skipping whole parts of the finale, which is never a good sign. Shame, storywise, this could have been very interesting, but alas, screwed the pooch, again.

Better than, or at least equal to season 1. A vast improvement on the film. Far more detail and nuance (opposed to a neatly packaged production value film).

Started out loving season 1. Was anticipating season 2 to be just as good. It was not!! I found myself skipping parts of scenes because I knew what was about to happen but they made it happen slow as hell. This season was brutally slow and everything that I liked about season 1 was reduced to the last 10 minutes of almost every episode. The show bored me soo much that I just didn't care to finish.

First, Ruth Wilson is absolutely terrific! The show's anti-religious message is overweening, though. There is repeated reference to Genesis 3 and the Bible's account of the Fall. But by the end of season 2, it's clear that a more apt reference for this series would be Genesis 11 and the Tower of Babel narrative, where humanity attempts to build a new world and topple God. "His Dark Materials" is kind of like Friedrich Nietzsche and Carl Sagan meet and team up to try again.

It was watchable, but also kind of boring. I was expecting more out of the second season.

I really liked the first season but this second season is such a disappointment for me. Most of the "fantasy" disappears and visited places are far less entertaining than in the previous season. In fact, the whole season happens in 2 places (one of them being real oxford, how boring!). Concerning the story, its hard to see where its supposed to go. The season is pitching an important war for freedom but nothing in the "real world" or Lyra's world seems bad enough to require the "biggest war of all time" so where are the baddies?. Its also focusing on the end of "destiny" despite everyone believing in the main characters' destiny and our couple of heroes blindly obeying a knife and a compas. Talking about characters: they are also disappointing. Lyra's "silver tongue" is completely gone, Will is still a nobody taking too much screen time and Ms Coulter is suddenly overpowered. And dont get me started on Carlo! I didn't understand his role in season 1 where he single handedly ruined the stakes of the main "multiverse" plot, and I still haven't figured his role in season 2. On the other hand, interesting characters disappeared from the show (no Iorek, no Gipsies). All in all, this season takes, in my opinion, a bad direction and I am not sure to watch the third.

I was ignoring this awsome series but I give it a try. Oh man I can't explain how awesome is this show storyline marvelous. I usually watch crime action categories but I never thought fantasy series can get this much great. I'm very impatient for 3rd season.

The potential is there but there are those individuals (I won't name) who just aren't good actors in this series. And they ruin the whole experience. A few others are ok. And then there are some scenes where certain behaviors are based on baseless nonsense. Other than that I'm still hopeful for a satisfying conclusion.