SEASON: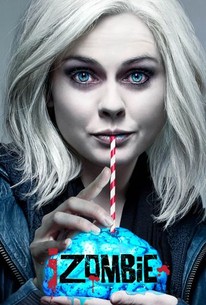 Tv Season Info
In season three, Liv has discovered there are more zombies living in Seattle than she previously believed. In fact, there's a private military contractor employing a small zombie army, and that army is preparing for the day humans learn of their existence. Major finds a job and acceptance in this army. Liv and Clive investigate the murder of a zombie family that may just set off an all-out zombie-human war. Ravi's former boss at the Center for Disease Control shows up in Seattle to investigate the Max Rager massacre. Blaine finds living as a human with no memory of his evil past is more blessing than curse. Peyton pulls at a thread in one of her cases that may lead to the villain that's pulling all the strings. This season Liv will eat the brains and take on the traits of a dominatrix, a JACKASS-style stunt man, an office gossip, a pre-school teacher, a conspiracy theorist, a dungeon master, and many more.
News & Interviews for iZombie: Season 3
Audience Reviews for iZombie: Season 3
The zombie nation is on the rise in Season 3 of iZombie. As the Fillmore-Graves corporation works on building a zombie sanctuary (called Zombie Island) and prepares for the inevitable D-Day when the zombie presence is discovered by the public, Liv and Ravi attempt to infiltrate an underground anti-zombie group...while still working to solve murders with the Seattle PD. Jason Dohring joins the cast in a recurring role as a military strongman who foresees an inevitable conflict between zombies and humans, which adds a fresh new dynamic that tests the loyalties of the characters. The show does a little better this season at keeping Liv in control of herself, but before long it falls back on the tired trope of her completely taking on the personalities of the brains that she eats; which only serves to make her look incompetent and insane, and her co-workers, incredibly stupid. While iZombie's third season does some interesting things, it's also a hot mess that's unable to keep a consistent tone or progress the characters.
Discussion Forum
Discuss iZombie on our TV talk forum!