JU-ON: Origins: Season 1
(2020)
You might also like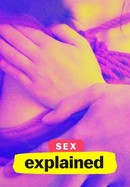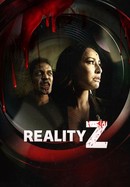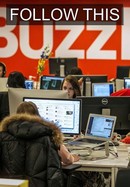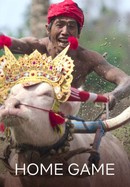 Rate And Review
JU-ON: Origins: Season 1 Photos
News & Interviews for JU-ON: Origins: Season 1
Audience Reviews for JU-ON: Origins: Season 1
I once took a constipated, painful, agonizing dump and it was more suspenseful than this series based off of the movie

I went with 2 stars for this show, I saw it on Netflix and as a fan of the Ju-On movie etc... I decided to pop it on and watch it. I love asian horror movies/shows I thought that this show would be like the movie, and I am a little not pleased that it is not like the movie. What was the same I guess was the house in the movie, if I remember right it was different the show form the movie. It was not really scary, but it was really gorey and kinda graphic etc... I thought at times that this show was slow, it was surprising to me to see that it was english dub over Japanese language. Not a big deal, it was a decent show it was quick to watch with 30 min. episodes that it was a 6 episode season, it passed the time it was alright. You probably won't be upset wathing this show if you are a fan of japanese horror etc...

The story is nonexistent, the pacing is messy, the characters actions either made absolute no sense or just plain uninterested, whoever wrote this series read too many pretentious spoopy manga.

One of the best TV horror series I've seen, it didn't let up, constantly ominous and frightening, full gut wrenching shudders throughout. Didn't deteriate into mediocre drama like so many horror TV series. More please Netflix!!!

I thoroughly enjoyed the show. I always wanted to know the back story of Kayako. Even though it's loosely based on the series. I watched the original American version when it first came out. Then I went back and watched the Japanese version Ju On, Ju On 2, and Ju On: The Grudge. A lot scarier than it's watered down Americanized versions. This show showed a lot of characters. There were some things that still left me wondering about time lines and what not. But still REALLY good.

Slow, gritty, and not pulling any punches back. There is just a constant tension that hooks you in again and again until you struggle to tear your eyes away from the screen. This is Japanese horror at its finest for recent times. A definite must see, but not for the faint of heart, as it exposes situations that may be hard for some to witness. While it had me sitting there almost flat out screaming at the screen, and some things were a bit predictable, my blood chilled regardless of the fact. Even if it was easy to read and expect at times, the characters were so well written that seeing certain ones never ceased to elicit emotion from me, be it anger, sympathy, or horror. God I want a second season already...

[POTENTIAL SPOILERS] The lack of cheap jump scares were supposed to be filled in with more intense slow-burns and thrill, but that was poorly executed. Past the first episode, the series became less scary and moved towards Yasuo's soul-searching/truth-seeking journey of the house. The show was by no means bad, some of the scenes were nicely executed, but in overall, it was hardly memorable. Could Yasuo be the missing child of the Woman in White? I guess we will have to see more in Season 2.

I don't get the mostly good reviews, this was super boring to watch and it wasn't creepy at all. The first episode was really good but everything else was just a huge mess.

If you aren't already aware of what Ju-On is, or you're not that well-versed on Japanese Horror (me either), Ju-On is the original The Grudge. Apparently, there are 13 feature films in the franchise, of which I have seen only 3: the original Japanese film; the 00s American remake with SMG, which I love; and the sequel - The Grudge 2, which was dreadful. So I will preface this by saying I am no expert and I cannot make too many comparisons to previous material. I remember the key premise of the story – man kills family and himself in a jealous rage in their family home, the home is then cursed with the Ju-On 'Grudge Curse' and anyone who enters is haunted, tortured and/or killed by the spirits of the family. So I went into this thinking it was going to be somewhat of a ghost story, and was disappointed with that aspect of it. The show explores the way the curse effects different people through the generations, spanning from the 80s up until now. The transitions between timelines were often confusing, and I was left a bit unsure who was dead or when and why/how they died, I also questioned a lot of the characters choices - it was hard to know what was a result of their trauma in the house and what was just them being an odd/bad person. I didn't find it particularly scary, there was a small handful of moments in the first couple of eps where I was genuinely tense, but after that things just got a bit… gross. Instead of getting haunting moments and ghostly figures, we mostly get a lot of overly graphic and intense violence against women. All that being said, I did enjoy the series. I liked that all the violence was pretty wild, and that it didn't rely solely on cheap jump scares. I also liked how dark it was, some scenes made me really uncomfortable and I definitely exclaimed out loud 'what the fuck?!' several times. I was sucked in enough to watch all 6 episodes in one go (they are only 25 mins long tbf) and I will tune in for the second season. I just can't help but think that maybe if they had made the episodes longer, focused a bit more on character development and really fleshed out each of the individual stories, it could have been something amazing.

I think that the show is a must see although it is not for the faint-hearted. It gives a more realistic explanation to the stories of Ju-on and gives a connection to real life events. The show indeed is true when it began that real life stories are more horrific than those from the fiction. I watched The Grudge and I was never shocked nor glued to it but this one made me finished it because I can't wait to see the next episode.