Kevin Can Wait: Season 1
(2016 - 2017)
You might also like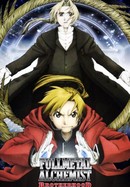 Fullmetal Alchemist Brotherhood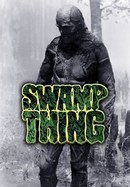 Rate And Review
Kevin Can Wait: Season 1 Photos
News & Interviews for Kevin Can Wait: Season 1
Audience Reviews for Kevin Can Wait: Season 1
To this day, still cannot understand how bad this show was! MY GOD!

I wonder how this is considered funny! The plot is so expected, it's boring to see this guy falling over, breaking things. This wasn't funny.

An unfunny comedy of unlikable characters. It may have worked 20 years ago but nowadays it just feels stale and crusty.

Overly stupid like Mike and molly. I thought we moved passed this kind of tgif nonsense after we were liberated by Seinfeld in the 90s. At that point in time king of queens came to be, it prospered for a reason... No mindlessly stupid so called jokes. I could go over every single episode with and point out each unrealistic encounter but that is the job of the editor?

Season one has a Nassau County, Long Island, NY Police officer retiring early after 20 years (stepping off in 20) on the force and finding that the family will need extra income to survive. The dynamic works with wife Donna, played by Erinn Hayes being the realist to Kevin James' boyish denial. The family plot is thickened by the eldest daughter's boyfriend, Chale being a comedic focal point. Rubbing Kevin's last nerve as all plans change with Chale moving into the garage apartment (a Long Island staple) without a job and the daughter dropping out of college until the boyfriend hits it big with his computer app dreams. Kevin's family and fellow retirees as well as neighbors and acquaintances keep feeding the storyline in a clean, G rated way. The show does utilize canned laughter which you don't hear much of in these times of reality show boredom and that can be a distraction when overused, but there are no complaints here. It's a family show with a non complex theme that helps take the viewer away from their lives for 20 minutes each week. The problem comes at the end of season one when they bring back Leah Remini in an attempt to raise the ratings. That was a fatal move (as per the new ratings) as season two opens without wife Donna whom has died for some unknown reason and the King of Queens television show is reborn. If you have season one taped, good for you and that's all you'll need. For the rest you can watch King of Queens re-runs on that other channel as the dynamic has changed that much in relation to season one.

Predictable and just not funny. Fat jerk of a husband with skinny cute wife. Kevin James was the weakest link of King of Queens.

I had high hopes for this because I like Kevin James and I loved King of Queens but this is a sorry showing. I really wanted to like it but it just wasn't funny at all.

I like this show, it's good clean humor and my husband and I laugh out loud numerous times during every episode!

I never miss this Kevin Can Wait. I've been a fan of Kevin James for a lot of years and while I think the show can be slightly better, I have yet to watch an episode that I didn't laugh at or enjoy. I'm so glad he's back on the air and this show is a nice change from a lot of the other garbage we've been subjected to for so long.

The most unfunny new show on tv.