Marvel's Luke Cage: Season 2
(2018)
You might also like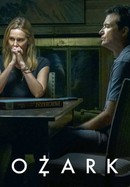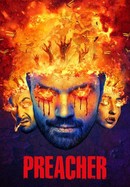 Rate And Review
Marvel's Luke Cage: Season 2 Videos
Marvel's Luke Cage: Season 2 Photos
News & Interviews for Marvel's Luke Cage: Season 2
Audience Reviews for Marvel's Luke Cage: Season 2
Caiu muito a qualidade. Decepcionante!!

excellent series, with very good plot

Crushes it, characters, soundtrack, jokes, action, gets a little preachy at times, but that's part of the show, not really a detraction. Pacing isn't always great, but completely entertaining.

I really like this series the history of Harlem great, Bushmaster is a great villain, the history of ho and here he is from is great heritage, the main issue too slow need to see more action, hopefully, MARVEL brings back the show for a final season 13-14 episodes resulting in Power Man and Iron Fist great casts and character.

ator ele tem fisíco do personagem fortao e tal mas historia muita fraca pessima misty kinght ficou foda por mim nao precisa trocar ator quem precisa somente punho de ferro iron fist

Wow yeah it's back in town

Enjoyed 2nd season, wish there was a third!

(both seasons) The intriguing storyline and good cast keep proceedings engaging. Also, the soundtrack is fantastic, some of the characters have interesting arcs and, probably most importantly, shows focused on black people, representing the culture, heritage and reality of black communities, can never stop being refreshing. Despite that, "Luke Cage" as a whole fails to rise above the tropes of the genre, undercut by contrived dialogues, predictable plot devices and mostly average fight choreographies.

Just like the first season it was awesome

This season's fatal flaw is trying to cram in as many (important) social issues as they could into a show that just can't hold them all. They manifest as inorganic dialogue between the characters and disrupt an otherwise proficiently crafted bit of escapism. If there is one lesson the show runner should learn from Jessica Jones it's 'show, don't tell'.