Where to watch
Buy
Subscription
Buy
Buy
You might also like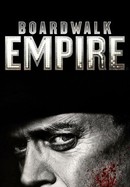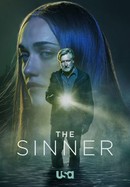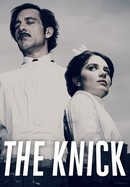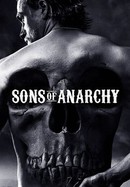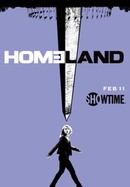 Rate And Review
News & Interviews for Luther
Audience Reviews for Luther: Season 1
It's very dark, depressing and often times quite disturbing. But yet this is a really great series. Idris Elba as Luther is fantasticand eventhough you might feel a bit uneasy once some episodes end, it ultimetely feels rewarding which is what counts.

Luther: Season 1: 6+ / 10

Rarely will you find a piece of media that can be accurately summarized or expressed through musical poetry. Don't expect me to do so, though. I'm not that epic. But I wish I could. Luther is one of the few cinematic experiences that truly understands the human experience in a way that can portray the morally nebulous and the blind destructive drive of love and passion as a relatable concept rather than a distant mockery for those with sanity. Detective shows/cop dramas are not afraid to get edgy from time to time, portraying the negative effects of the job and the questionable aspects of it's fray, but few of them can challenge the bleak beauty of Luther. It is, so far, the most visceral portrayal of an anti-hero. A man so purely moral that his actions often bleed into the unacceptable, willing to reach any extreme to protect those who he loves, almost making his civic legal duties a work of inertia. It almost sidelines the detective work more as a consequence of obsession and a catalyst of chaos, focusing more on the characterization than on the cases, which becomes the show's greatest strength. It serves the audience the simplest of plots, subsequently tangling it through character driven choices, the simplest of situations can be escalated so greatly by the complex psyche of the characters, something only those with great understanding of cinema can achieve without fault. My absolute favourite thing about it it's is cinematic presentation. Although Luther doesn't get's super crazy with it, in no way could I ask for more. It's tightly perfected to serve its narrative without falling into pretentiousness. The cinematography is unusual but readable, the performances are unparalleled (Idris Elba and Ruth Wilson are underrated as hell) and truly elevate an already brilliantly directed vision to instant classic territory, and the soundtrack, carefully curated to not be distracting, creates that sense of poetry as described above, masterfully recontextualizing the poetry and musical intent of its soundtrack to fit into the vibe of the show. Its unapologetical lust of music makes its soundtrack symbiotic with its literature, rather than a pop culture aperitive. Despite its laurels, hiccups in later seasons gate it from a 10/10, and although it wasn't game-breaking for me, I can see why it would for others. Nonetheless, it stands proud as one of the best detective dramas to be created, exuding in creativity and lovingly daring in its humanity. There's a fun pattern I've noticed. Media that includes Massive Attack in its soundtrack tends to be extremely good. Luther, choosing Paradise Circus as its opening title is genius, as if the song had been composed exactly for the show, and perpetuates that pattern I've noticed. But it goes without saying. Always trust a director with good taste in music.

Worst detective show I've ever seen. And I've seen a lot of mediocre detective series, because I love this genre. But this series does not cause other emotions in me except indignation. The only good thing about this show is that it does not follow some cliches in the style that the killer will always be caught and the girl in trouble is always saved. But this is perceived as just an attempt to be original, because these twists do not work as they should, because I do not care the characters. Even the main character is completely shapeless, he is like a walking cardboard that does what is written in the script, he is not a real person with experiences and his story, because they don't tell us his story, they just show us what he does in a given situation and we just have to accept the fact that this is the kind of person he is. And his ingenious revelations are simply incredibly ridiculous, sometimes he just takes from the ceiling and reads the thoughts of criminals and then it just turns out that he is right (this does not apply to those moments where they still explain where the legs grow from, as with a military man who wanted to free his father). To summarize, here's what is bad about this show: - not a single charismatic character, all empty and unwritten - no atmosphere. Tries to be a noir detective, in fact just boring with drawn-out scenes and boring dialogues; -bad camera work, there are no beautiful frames from the word at all. - poor sound editing; - the characters themselves are not revealed, nor the relationship between them; -very strange police work (the investigation of abuse of authority at the beginning of the series lasts 7 months, in the second season Luther heads the entire department, because everyone obeys him and he gives orders. It is completely incomprehensible what kind of hierarchy they have there) - a very bad thriller, because of which the story does not catch, it is not interesting to watch how all this shit will end.

This is a dark show that is not afraid to kill lots of people. Luther is like a cross between a superhero and Dr. House, in that he gets everything right while his co-workers fumble for the answers. As great as Elba is, I think the character just comes across as unrealistic – too smart and too strong. There is also a sociopathic genius woman intrigued by Luther who, to me, is easily the best thing about the show – that is not a character you see often! Maybe the fun of this show is that it takes the usual police crime drama and takes it to another level – the characters are darker and smarter, so it comes across as a bit of a comic book or superhero story, which is how some people seem to regard it and why they love it so much. But I'm not fully on that boat.

Great first season! I've heard big things down the years about 'Luther', though - evidently - have only just got around to viewing it. Season 1 doesn't disappoint! Idris Elba is superb in the titular role, he gives a dynamic performance - the show would be much, much weaker without him. Of those around Elba, Ruth Wilson (Alice) and Warren Brown (Ripley) would be my standouts - though it's a good cast list in general to be honest, the only one who bugs me (only slightly) is Saskia Reeves (Teller) - her dialogue feels too forced, as if the character herself was constantly reading off a script. The premise is more than entertaining, while the pacing is spot on thanks to the short amount of episodes. I don't massively love the way it concludes, but will wait until season two before I judge it fully. All in all, this is most certainly a show worth getting into.

Dreadful. Gruesome. Dialogue often unbelievable. All shot in the dark or in places that can't afford lightbulbs. Worst of all: constantly illogical - protagonist keeps going in by himself, without back-up, against killers. Every 5 minutes your reaction is, yeh-right ... The sort of programme I usually enjoy but this has to be the worst UK police series I've seen.

The most bizarrely badly written plot I've come across. Usually it requires a tv show to reach series 3 before the script writing turns to shite but this one did it by episode 2. The desperation to create drama is omnipresent, a real Hollywood try hard. It's a crime detective show without a skerrick of detective work, in its place a set of irritatingly stupid decisions made by the characters. With so many good British crime series it is astonishing this made it past Season 1.

A great watch! I have rewatched the seasons twice.

Great TV: Alice and Luther's dynamic is something else. The finale makes it a 5* easily.
See Details