You might also like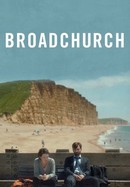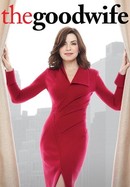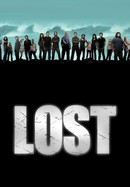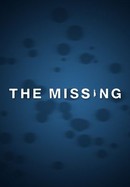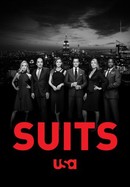 Rate And Review
Audience Reviews for Mad Men: Season 6
RATING: A+ Creator: Matthew Weiner Mad Men is in its sixth season as great as always and I really wonder how they kept it so good. The Ensemble is as Outstanding as always and as in every season we've got some guest additions to the Cast, like the great Linda Cardelini. The Screenplays and all of the Characters and their personal stories are as absorbing as always. All of the Production Values are still great and you can really see how everything changes from Season to Season.

La mejor serie de todos los tiempos y una de sus temporadas más brillantes.

Puntaje Original: 7.5 Una especie de autodeterioro, pero en el buen sentido de la palabra, que lleva a la conclusión de Mad Men con un poderoso mensaje que vale la pena escudriñar.

The season is repetitive Don's progress in season 5 is completely ignored as he starts an unjustified downfall. Sylvia Rosen is annoying as hell and useless probably the lowest point of this season. Normally Don is an asshole but he keeps his composure and tries to be smart about it. For most of this season he acted like a freaking moron. They turned him into irresponsible prick who's never happy instead of the silent and organized womenizer who never loved anyone except Anna. I never liked Betty but for the first time I think Don was more annoying to watch. Well aside from season 6 the rest of the serie is a peace of art.

After two of the best seasons (4-5) in show history, the Sixth Season of "Mad Men" starts off a bit slow. For the first 3-4 episodes it doesn't really seem like anything is happening, or when things do happen they don't seem all that consequential. In short order, however, as only a show like this can seem to do, all of a sudden the drama comes together again to make for marathon viewing. (Warning: Minor Spoilers Ahead) As this season of "Mad Men" begins, many changes are keenly evident. Peggy Olson (Elisabeth Moss) now works at a different advertising agency, while Donald Draper (Jon Hamm) is struggling to lead HIS company to the heights they would like to reach. Just when it seems like Don & Peggy have hit their respective low points, though, a unique opportunity arises that could be mutual beneficial...as long as both sides can swallow a bit of pride. As usual, this show is best when centered around Don and his family(s). Megan Draper (Jessica Pare) plays a significant role in the proceedings, as does young Sally (Kiernan Shipka). An entire episode is even devoted to Don's relationship with his now-growing son. Even Betty (January Jones) returns again for a key character arc towards the back end of the season. Of course, the ensemble cast is still a delight. Viewers are now so invested in the characters that we want to "see how it all turns out". I won't list all the names here, but suffice it to say that the "old gang" is still as present as ever. Personal favorites for me include Pete Campbell (Vincent Kartheiser), the guy we all love to hate, and Roger Sterling (John Slattery), who cracks more jokes this season than perhaps any previous (and that is quite a feat!). Even Harry Crane (Rich Sommer) has some meaty scenes. My only knock on this season is that it starts out very slow (thus the four-star rating). The first 3-4 episodes feel a bit scatter-brained and disjointed. I have never seen a show quite like "Mad Men", though, with its ability to suddenly "throw a switch" (I'm sure it's more difficult than that) and suddenly, in a one-episode span, start producing top-notch drama and character development again. That is exactly what happens here...after those meandering 3-4 efforts. Overall, I don't see why this season gets such shaky reviews here on Amazon. It might be not quite as good as, say, Seasons 1, 4, and 5, but it is high-quality viewing nonetheless. If you liked the five seasons previous, I can't imagine you'll finding anything here to dissuade you.

Become an soaper with sparkling bubble.

Regained some momentum from season 5 -- but that's like saying the University of Alabama regained some momentum from last season.

Don has lost his edge, he is becoming lazy and so is the show. Once this show oozed with brilliance but slowly it is loosing what made it so special. Father time has caught up with Mad men. Time to wind it up.

This is basically my favorite show on television. So sad we only have 7 episodes left, but it's been a legendary run. This show is amongst my top television shows of all time. Watch it.

Every episode is great and I cannot say that about any other show I have followed. The best television show I have seen. The writing is top notch with an understated feel and well thought out characters. A treasure.