Making a Murderer: Season 1
(2015)
You might also like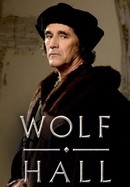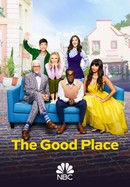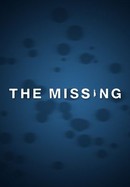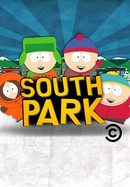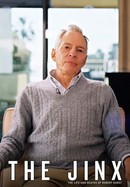 The Jinx: The Life and Deaths of Robert Durst
Rate And Review
Making a Murderer: Season 1 Photos
Cast & Crew


News & Interviews for Making a Murderer: Season 1
Audience Reviews for Making a Murderer: Season 1
This was a big deal when it first came out, so I tried to watch it. It gave me a huge panic attack, and I turned it off. All my friends stream murder pods into their ear stations and I'm not sure how they aren't having panic attacks when that stuff is directly waved into their brain sockets. Anyone who enjoyed this series will have to share what anti-anxiety prescriptions they are on, because I gave up mine by the time this series arrived.

Season 2 should be half the episodes, dragging it out a bit. Nevertheless fantastic series, well worth all the time to get thru. Unreal how corrupt and unfair the system can be to someone. You feel like this could happen to anyone, just not fair.

Truly shocking! I'm more disgusted about my government than ever. You couldn't write this because it's so outlandish, you would think it's unbelievable... and it's real!!! Wow! One of the best, if not THE best documentary ever. So well done. It's better to be wrong and let a guilty man go free than to assume guilt and imprison an innocent man... especially with facts like these. This story was truly polarizing and says a lot how different people's perspectives really are.

I am downloading season 2 at present. to me it looks like an awesome series. Just have not found season 1.Maybe you guys can help me out

Who is innocent, and who is guilty? This series forces you to look deeply into the flawed criminal justice system. It doesn't matter if you believe Avery is innocent or guilty, you will still be outraged at the lengths the government will go to in order to avoid embarrassment.

So, I saw this story briefly when it was on Dateline or one of those shows and it definitely gives you a lot to think about. I am just now watching season one of this and so far all I can say is I just do not know. On one hand you think if this guy could be so cruel as to burn a animal to death even as a kid that has to be a sign of something very screwed up right? But then his conviction and all the underhanded bs done by the sherrifs dept and the DA, and all they tried to cover up it definitely does not make it seem like believing they would try and frame him all that far fetched. I have never heard of any law that says the police can order the family not be allowed on their own property for 8 days?? Why? What is it they did not want them to see? Sure they would have to stay out of the way but they had the right to be present. And if Avery is smart enough to try and cover up her car in brush so it would not be seen by air, then why in the world would he not only keep her keys but then leave them lying on his bedroom floor for anyone to find?? And the fact now his ex gf and ex wife both want to say he is a monster but they were too scared to say anything before seems like a lot of BS to me and more like they were paid to talk about him by whatever rag mag offered them money. His ex wife wrote him letters saying she was going to kill their kids and then herself and she hated "these kids" and they are calling him the monster?? Any other person who wrote that would have had those kids taken in a second and if she was so scared of him why didn't she call the prison or the police and say she wanted no contact? And the gf now wants to say he is violent - guess he wasn't that violent when she was holding his hand on camera everywhere waiting for him to win a fat settlement though, or when she was in jail for drunk driving and he supported her. This whole case is just a mess and there are far too many questions and people with easy reasons to lie to say he did this.

Must see take on some of the things that can go wrong in a case. Even if Avery is guilty, there needs to be a reckoning with how this case was handled. Justice cannot prevail police and prosecutors aren't held to exacting standards. The way they handled this could easily result in innocent people being locked away (and Avery appears to be innocent based off of this series).

Might be interesting but it was far too slow so I only made it half way through the first episode.

I liked it a lot and it was fun to discuss with friends. However, I think this dude is guilty as sin.

If you're looking for a series that will not only keep you glued but also get you fired up, Making a Murderer is that series! It isn't often that I find a show that captivates my attention in a way that truly interferes with my daily life. Regardless of what other important things I had to get done, I just couldn't pull myself away. Consider yourself warned.