Marvel's Iron Fist: Season 2
(2018)
You might also like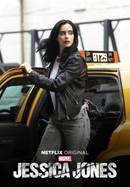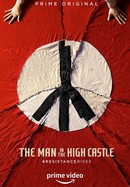 The Man in the High Castle
Rate And Review
Marvel's Iron Fist: Season 2 Videos
Marvel's Iron Fist: Season 2 Photos
News & Interviews for Marvel's Iron Fist: Season 2
Audience Reviews for Marvel's Iron Fist: Season 2
Absolutely terrible, hold your head in shame for the last few episodes!

Improved story, but just not a good show. It gets points for comic content and martial arts, but it's really not done well.

An improvement on Season 1 but that isn't saying much, 2nd worst of the MCU Netflix series'.

Absolutely loved this show. Pretty devastated to learn Netflix cancelled Season 3. I live in hope to see Jones play Danny Rand again someday.

Disney+ PLEASE give us Iron Fist Season 3! I'm surprised by critics hating on IF so harshly. Perhaps because they except IF to be more like Daredevil, instead of allowing it to be it's own thing, which it is. When you can watch IFS2 (and S1) without the Daredevil lens, all of a sudden, you come to discover what is in my opinion one of the best Marvel Netflix series. The characters are very solid and the evolution from both IFS1 and Defenders S1 is meaningful and fluid. New characters like Mary Walker (from the comics) are a major delight. But most of all, the season finale will absolutely get you yearning for IFS3, especially the comic book fans!

serie uma bosta horrivel lutas açao historia pessimo muito

I was interesting "Iron fist" journey in this second season. I really hope that Netflix comes out with season 3 soon. I really miss watching these new thoughts on who is the Iron Fist know. I like how he is traveling with his friend who needs to find himself. I want to know if they go back home to New York and the one man becomes a father and the Iron Fist where does he fit in New York now.

i am so impressed with this epic tv show i thought they would not be able to beat season 1 but they did.its to bad theres no season 3 bec this is epicccc!!!!!!

A vast improvement over season 1. Colleen Wing is amazing, as are many of the supporting cast. The contrived rivalry between Danny and his childhood best friend strains believability, but I'll blame that on Scott Buck...plus he got fired. The team-up episode is one of my favorites in all of the Marvel Netflix series! While it's no Punisher or Daredevil, it's still a fun watch.