Mrs. Fletcher: Limited Series
(2019)
Where to watch
Buy from $1.99
Buy from $1.99
Subscription
Buy from $1.99
You might also like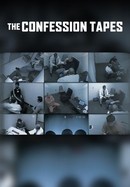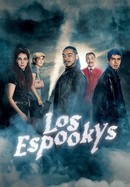 Rate And Review
Mrs. Fletcher: Limited Series Videos
Mrs. Fletcher: Limited Series Photos
News & Interviews for Mrs. Fletcher: Limited Series
Audience Reviews for Mrs. Fletcher: Limited Series
It's hilarious. Mainly for being so bad. A couple episodes in and all I can think of is how did they write this. Think of the most ridiculously bad behavior then write it into the script. Beats a nuanced plot with intriguing characters just continually shock the audience. Walking out of a date, a late night skinny dip ending in the hug for a guy with dementia that somehow found his way to the facility after hours but strangely at the perfect time. And mom who can't decide if she's gay or straight in a three way with the son walking in. A son peering at the scene when any real son would glance and get out. Mom, over protective raising a self involved son devoid of core values and as it turns out he got it from mom who is just as bad and proves it dealing with her empty nest. A good TV show you've got to be kidding. Horrible, narcissistic, confused people making bizarre decision is more like it and seeing Kathryn Hahn naked a lot doesn't make up for it.

Weird, quirky, funny, and different. Loved it.

From one of my favorite creators Tom Perrotta. Love the show, totally relatable. We all have friend like Mrs. Fletcher, how someone reinvent them self into a totally different person. Mrs. Fletcher's character here is so interesting, gorgeous, and fun to watch. | Follow us at @uncle.review

Better than sex education series. This is Female version of Californication. This is a Hot, Sexy, Comedy series with lot of tendency in it. Season 1 Ending was awesome. I thought they are going to keep this mini series for season 3 like sex education just to see a romance scene between Jane and Julian. But unexpected ending. Do not miss.....

A season 2 would help, but I'm ok with not watching more of it.

Wow! What did I just watch. It was barely ok (other than Mrs. Fletcher's very frequent and weird masturbating) until the end of 7th episode which was just gross and disturbing. Yucch! With degenerate parents like this, no wonder the kid was so screwed up. And all the stupid political correctness and preachy BS. Give me a break.

The whole tranny storyline was a pretty big turn off. Otherwise this show was pretty shallow and dumb.

HBO did again! I'm just hoping, no, begging for season 2!

Katherine Hahn is brilliant in this series, with a delightful cast around her. Be forewarned: this is listed as a comedy but it is not. It has some funny moments but you can see the disappointment in some of the reviews here from people who were expecting some raucous sex farce. It's part family drama, part coming of age (for Mrs. Fletcher, it's no spoiler to tell you that the asshole son remains an asshole). Be prepared for a somewhat disappointing ending, though, although it may make sense as "our development never really ends" idea. I think what's most enjoyable outside of the plot is the wonderful collection of minor characters - her friends, classmates, the assortment of college students, all very real and quirky and believable. You know the utterly adorable Casey Wilson is going to be quirky and great, she always is, but almost all of the cast pulls off the same level of oddball verisimilitude.

Had some real funny moments. Just not enough of them.