Once Upon a Time: Season 5
(2016)
You might also like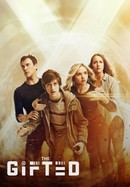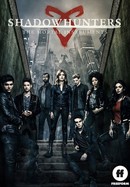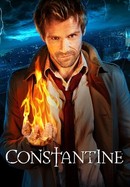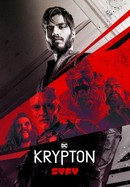 Rate And Review
Once Upon a Time: Season 5 Photos
News & Interviews for Once Upon a Time: Season 5
Audience Reviews for Once Upon a Time: Season 5
wonderfull, is the best serie ever, i nevee gonna stop watching this serie and this season and never stop crying. I love so much this season, Colin (Killian Jones) is amazing and the romance of this season is completely heartbreaking.

This show started out really great, fun, and entertaining. Unfortunately, as the seasons progressed, the writers must have changed, because the whole feel of this show began to change as well. I could handle all of that except for the fact that the writing got pretty bad, massive plot holes, things that just didn't make any sense, and let's not forget, dragging out stories for far longer than they should have (we spent nearly the whole season in the underworld which was unnecessary). The characters that were with us in the first two seasons have completely disappeared except for an occasional story here and there to break up the monotony of the main story line. All they did was reuse the same plot with a slightly different angle and give no proper explanations for things. B-O-R-I-N-G. I loved Killian, but his whole romance with Swan was just unbelievable. Mostly because we didn't really see them 'have a relationship'. All they did was run around trying not to get killed, jump between realms, and come back from the dead, over and over again, throw in an occasional kiss, and that's it. I think the fanfiction on this show is way better than the actual show, especially the romance between Killian and Swan which just didn't make it to the screen imo. (Btw, check out the fanifction if you haven't). Season 5 is the last season I'm watching. When SPOILER ALERT the 'evil queen' comes back (which i predicated way before it happened, even HOW it was going to happen, which again, just speaks to the lack of creativity the last few seasons of this show went through) is when I realized I just can't take it anymore. There's no way I can get through 2 more seasons of hair pulling, why would I do that to myself? Why would you? To sum up, this show started out great, but like many of it's fairy tales, there's no happy ending here.

The person at the top keeps giving the same review for all 7 season and I thought it was hilarious that they put that much work into saying the show was terrible. Me however, disagree. The 5th season was very nearly the best season. Emma had completely fallen for Hook and he for her by this point and she gave that up to save Regina (who was at one point her arch enemy). Then we get to see Emma's journey in fighting the darkness and learning to ask for help when she needs it. We get to see hook who was a villain to do what he could never have done before finding love and family, he gave it all up to save them and everyone else. Then after that and because of that, everyone follows Emma to the underworld to bring him back. Then Emma learns to let go and that sometimes you can't change things. However the writer could do it to us and Zeus broke the laws of magic to send him back to them. (I know people were upset by that part but he the ruler of the gods. He can literally do anything he wants.) Overall this was a really strong season with an important message and great story arcs. I feel I have to mention this one though, there was a person in the comments who said that this whole season was political propaganda and I just felt I needed to call them out. That's ridiculous. One they didn't portray King Aurther as a villain they portrayed him as a man who made the wrong choice a few times. In the end he was fighting for his people. (To be fair he did a very bad thing with his wife and Lancelot) Plus he was redeemed in the underworld when Hook was trying to help Emma so he could move on. Two Emma becoming the dark one is simply a good twist and a chance for Emma to fight the inner darkness we all knew was in her the whole time. It gives us a chance to see the other side of Emma Swan because nobody is perfect not even the savior who is supposed to be perfect due to her parents doing a bad thing. (Watch season 4b) We really got to see that. We got to see Emma not only fight for everyone else but fight for herself, which she hasn't ever really done before, it's always been about being what everyone else needed. So anyway I'm calling you out, that's bullcrap.

A horribly cheesy show that is cloying enough to make you feel Disney is suffocating you with it's desperate and unoriginal script writing. It borrows from 100's of other, good, scripts because this show has nothing to say that other good writers haven't said before.

Came here specifically to rate this season. It's taken me years to get through this show. After they butchered it in season 4 I put it away and the good ol pandemic of 2020 gave me time to come back and finish up this dreadful mess. Season 1 and 2 were great. Highly enjoyable, season 3 had it's ups and downs. Let's ignore season 4, and get right to season 5 (can't believe I have 2 more to sit through). What a cringy hodgepodge of meandering storytelling this show has become. Glad to see it was canned for good. Watching this season just made me miss the original show. Shame. Half star for attempting a cool storyline by having Emma be 'evil'.

Sin dudas la mejor temporada de la serie. Ver a Emma actuando de villana fue algo inesperado y muy bueno.

Once grew dark with season and it was right to do so. Certainly the best season of all.

the addiction of Merlin feels natural and ready for the story but 2 things make this season stand out DARK EMMA we seen a little bit of a darker Emma in season 4 episode 18 but its better done this season

CaptainSwan Camelot scenes were absolutely beautiful. The lengths they go to save each other from the darkness was painful to watch but I think the UW true love test payoff was worth it... I loved how they showed that Emma & Killian could sense one another and feel each other's pain even when separated by realms. This loses a whole star because they had the perfect opportunity to truly redeem Regina and have her face her victims and own up to her mistakes and they squandered it. Instead the last half of the season became a Regina pity party & a Mills family reunion.

A marvelous great season.