Once Upon a Time: Season 7
(2017 - 2018)
You might also like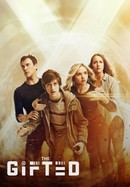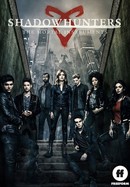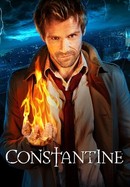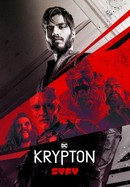 Rate And Review
Once Upon a Time: Season 7 Photos
News & Interviews for Once Upon a Time: Season 7
Audience Reviews for Once Upon a Time: Season 7
I thought season seven was great! I loved the storyline twist, the new characters… it was all very fresh and new. There were a few holes that I wish they'd cleaned up, but overall I'm glad I watched season 7. I gave it four stars because some of the actors got on my nerves and I had to skip parts of the show because their scenes were very slow and repetitive.

I usually love everything but this season was a train wreck. Without Emma the story became convoluted a season set around the truest believer not believing was nonsensical. The Wish Realm should have disappeared once the wish was undone in season six. This entire season was just a repeat of season one without the charm. Different versions of the same characters did not work out the way the writers hoped that they would. I think Henry's future should have been a mystery so that fans could imagine their own story for him or at the very least they should have given him an original love interest. This show already had a Cinderella and there were other options.

This is a marvelous and amazing show. Except for this season, it is as if they just had to get more money off the show. it is just unacceptable that they had to ruin a perfect show if I could have a lower rating I would. Here are some reasons why it was ruined, when Snow Emma and charming left, they should have known that it wasn't a good idea. The only I repeat the only reason this even has half a star is that Regina, Hook, and Rumple stayed if they had left so help me I would have found a way to give this a zero star review. My opinion is my opinion but you should entirely skip this season and watch the last episode it is pretty much just repeating season one but with Lucy (Henry's daughter) being Henry and henry being Emma but instead of an adoptive mom it is Lucy's real mom raising her but Jacindas (Lucy's mom) stepmom is evil.

Just ignore this season and skip to the end, just watch Regina get her happy ending FINALLY, she truly and 100% deserved it after so much hard work. The rest of the season was bad.. it had its moments and the writing was still clever BUT it was bad, and basically repeating season 1. I did appreciate bat curled hair Regina, she was fun and worked more with new good person Regina because she's still got that evil Queen sass even though she's reformed. But just watch the last episode and skip the rest of the season, imagine season 1 except it's Henry and his kid and also Rapunzel and another Cinderella. But the same general idea. I didn't completely hate it though, I liked it enough to watch the whole thing but really as I've said like 3 times, just watch the last episode, it's a perfect ending and a tearjerker. Made me very happy.

The last season was not as bad as I feared, the last episode was perfect

A horribly cheesy show that is cloying enough to make you feel Disney is suffocating you with it's desperate and unoriginal script writing. It borrows from 100's of other, good, scripts because this show has nothing to say that other good writers haven't said before.

It was just no❤️ Its juat a repeat a horrible repeat lucy trying to be henry and henry being emma it was just all wrong and all over the place it would have been perfectly fine ending it after season 6 or making season 6 about their happy endings /beginnings

The recasting and alternated versions of characters were hard to keep up with. Explanations here were long-winded and quite a stretch. Why couldn't they just end it and let people leave with happy endings?

Full circle with interesting aspects but for a final season it felt somewhat lackluster. Overall still enjoyable with classic OUAT fashion.

God. I don't even know why to say about this season. The last season had the perfect ending and didn't need another season. It just feels like they had a successful show so they decided they could make a bit more cash with season 7. Another good show ruined for no good reason.