Revenge: Season 4
(2014 - 2015)
Where to watch
Buy from $1.99
Buy from $1.99
Buy from $1.99
You might also like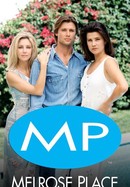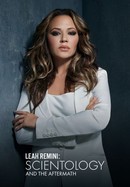 Leah Remini: Scientology and the Aftermath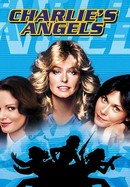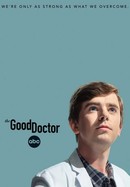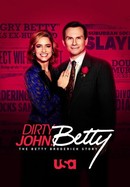 Rate And Review
News & Interviews for Revenge: Season 4
Audience Reviews for Revenge: Season 4
What a phenomenal ending!! Fantastic final season. It's sad that Nolan isn't getting his spin-off show anymore. Netflix should really pick it up.

Why? Why? Why? Having Victoria committed to a loony bin was already so fitting and good enough! Why drag it?! The David resurfaces, so ALL was for nothing, basically. Not to mention that the actor really doesn't "deliver". He's so flat and one dimensional. Booooooring.

One definitely has to suspend reality to get into this. That said, all seasons were riveting for me as evidenced by not being able to go to sleep at night as I power watched. I'd have done a few things differently: (1) Less eye makeup on Gail O'Grady (not sure which season she comes in). She looked lie she had two black eyes and it was distracting. (2) Some other female clothes besides constant skin tight sheaths (even the rich often wear clothes besides tight sheaths and don't always dress up) (3) Cast someone else for Jack. I just didn't feel a chemistry between Jack and the real Amanda either emotionally or physically. However, Aidan worked for me. Besides the real Amanda, one of my favorite characters was Nolan and his regular clever remarks. The father character felt weak. Love Madeleine Stowe always!

So the main story line of the show was of her wanting revenge for her fathers death so that we may know at the end that he is not actually dead , so what was the point of everything ? i blame it on the writers since season 2.

gaila, kad pasibaige vienas geresniu serialu, lauksiu kito Emily sugrizimo..

Perfect, I can't stop seeing!! Emily VanCamp is beautiful, and Madeleine is amazing!

I really, really hope it gets renewed for a 5th season. I love this show.

Best drama ever! I would probably cry if they took this off the air. It engages you from the very first episode. Only one complaint, Emily is always whispering her lines. Stop it Emily.

SPOILER ALERT: I have been a faithful viewer of Revenge from the beginning, and I loved the first 3 Seasons! However, the 4th Season of Revenge has really taken a dive. Too many essential supporting characters like Charolette, Conrad, Aiden, and Daniel, have disappeared. And Emily, Nolan and Jack's characters have been stretched so far away from their values and taken a turn away for the worst. Margaux never had much meat to her, or enough bite to be a worthy opponent, she is a waste of screen time. Dont get me started on the fluffy Louise, she is nice to look at, but holds no point to the show either. Emily would never go for Ben, and I am revolted that Jack and Emily are not together! Ben is a nice guy, but he is also a weak supporting character. And now Emilys dad is back in the picture for the season, that has pittered off into nothing. Emily has no drive/purpose, she has no real rivals, no real good lover, no real point anymore. Nolan and Emily used to be a dynamic duo on screen who captured your interest and had you laughing at their witty remarks. Now they are never together, and I miss that. Victoria is also an old character, that has lost its flavor and real bite. She should have been left to her misery in season 3. This show has lost its balance, the ying to its yang. We lost Aiden, only to have it replaced with some lame cop Ben. We lost Conrad to only be replaced by some willy nilly Dad. We lost Daniel, and got Margo instead. Jacks character has also been lost, there is no stowaway, no Emily, and no ideals. This show has lost too much, too many characters, with no real purpose. But because I love the characters so much, I keep watching, but it is disappointing to watch it all go down the drain......