Roseanne: Season 10
(2018)
Where to watch
Subscription
You might also like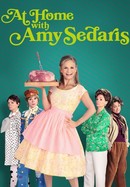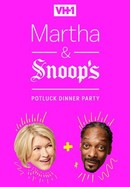 Martha & Snoop's Potluck Dinner Party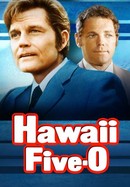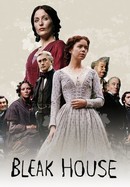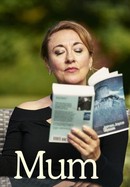 Rate And Review
Roseanne: Season 10 Photos
Audience Reviews for Roseanne: Season 10
This show is hilarious! Roseanne Barr is fantastic and hilarious. The show "The Connors" is absolutely horrendous without Roseanne. They're trying seriously too hard, the storyline and plot is just absolutely boring. I'm surprised it's not canceled oh, thank God for reruns of Roseanne. I think it's funny because Nick Cannon can say something so horrible and yet apologize and come back but Rosanne is completely cut out from everything. Makes you wonder if there's something going on there

Very disappointing. Did not care for it at all. Not going to continue watching it.

The same magic that made the original series shine is present in the revival. Roseanne Barr is the straw the stirs the drink, though the ensemble cast is nothing to sneeze at. John Goodman and Laurie Metcalfe, along with Roseanne Barr, comprise my all-time favourite sitcom theme. It is a shame that Roseanne Barr's personal issues lead to her exit, though I am hopeful that her legacy remains the ground-breaking, hilarious, and always thoughtful approach to the genre. Like Roseanne herself once said, this is the best sitcom ever made.

The greatest comedic sitcom of all time

It was a fun show to watch.

The season 10 renewal was one of the best things to happen to television in years. Despite the early cut-off, it's still quite good. It pays homage to '90s sitcoms while reinventing itself for the modern era. The characters seem like real people, with real lives, and real personalities. Exactly what made the original great.

Roseanne was a great show in the past and present. The most recent season gave a fair balance to conservatives and liberals when it came to comedy. sadly ABC killed the show and with the departure of Roseanne, the spin off called The Conners will not be the same. Without Roseanne, it will likely NOT be eorth watching.

Tried to watch the first episode at lost interest part way through. Really enjoyed the original run.

Canceled was the right thing to do anyway. I wasn't feeling the show, Roseanne sucks as an actor as well as most of the cast besides John Goodman and Laurie Metcalf. It was a struggle to watch so I just stop watching.

Love this new season! Episodes 7 was great!
See Details