Slasher: The Executioner
(2016)
Where to watch
Buy from $1.99
Subscription
Buy from $1.99
Buy from $1.99
You might also like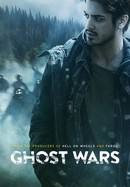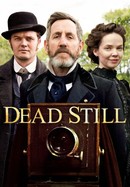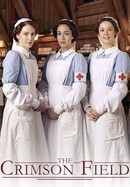 Rate And Review
Slasher: The Executioner Photos
Audience Reviews for Slasher: The Executioner
The killing was good, the acting was decent. It was not the best slasher I have ever seen, but I did enjoy how people were killed in reflection to the seven deadly sins.

It's gory good fun with just the right pace to get you to watch the entire show, but at the end, it's just a weird series with a stupidly bonkers final twist few might expect, and trust me, it's not the best thing in the show.

The Executioner was amazing, the storyline was great and the opening was straight to the point. The only big flaw that I had with this season was the identity of the Executioner and the way the watcher finds out.

The main character is ridiculous, just a piss poor actress for gods sake simple things to do that any person would do like make a plan since she had the upperhand and no, every little aspect of the last, lets say, 2 episodes where complete trash...

Not perfect but a damn entertaining rampage romp.

Great opening sequence. The acting is mixed, especially the accent that slips through on the main actress. Ending episode is a disappointment.

It takes the slasher formula but it's a interesting character study and murder mystery

I can't explain how shitty this series is, I liked the idea of the story but it was completely wasted, there is only one scene or another that I like but otherwise it is not worth watching.

This series is clever in the script and features violent scenes. The series at the beginning is violent and ends up violent. The characters are well developed and have fundamental roles and The Executioner is very scary and plays a very significant role for the series I recommend seeing

Does anybody else want to punch Katie McGrath's character and her husband in the face? Both are horrible actors and their characters would rather work instead of taking care of each other! I'm hoping Season 2 and 3 are better. There were parts to Season 1 that were good. Otherwise, cheesy at times.