Star Trek: Deep Space Nine: Season 1
(1993)
SEASON: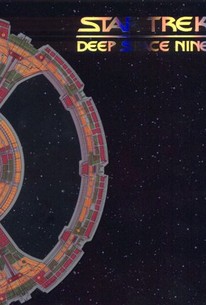 Star Trek: Deep Space Nine: Season 1 Photos
Tv Season Info
Season 1 of this sci-fi series sees Starfleet Commander Benjamin Sisko (Avery Brooks) and his crew invited to help rebuild Bajor. The discovery of the Bajoran wormhole enables Starfleet to explore the unknown Gamma Quadrant of the Galaxy. The crew includes Kira Nerys (Nana Visitor), the Bajoran liaison officer, Odo (Rene Auberjonois) the security chief, Julian Bashir (Alexander Siddig) chief medical officer, Miles O'Brien (Colm Meaney) the station's chief of operations, and Jadzia Dax (Terry Farrell), the station's science officer. On their journeys the crew find themselves infected with a virus, as well as encountering a hunted species.
Audience Reviews for Star Trek: Deep Space Nine: Season 1
½
Boldly going where no Star Trek series has gone before, Star Trek: Deep Space Nine delivers an exciting first season that presents a daring vision. After Bajor achieves independence from the Cardassian Empire they invite the Federation to help in their reconstruction by taking control of a former Cardassian space station and provide security, but everything changes when a stable wormhole to the Gamma Quadrant is discovered. Creators Rick Berman and Michael Piller do a good job at honoring Gene Roddenberry's vision while also expanding on it by looking at how an evolved humanity interacts with societies that are still struggling (i.e. the war torn Bajorans). And in true Roddenberry fashion the show addresses a host of sociopolitical issues; particularly terrorism and post-war reconciliation. Also, the sendoff from The Next Generation is done fairly well, with Colm Meaney (Chief O'Brien) joining the cast and appearance by several TNG characters; including Captain Picard, Q, Lwaxana Troi, and Lursa and B'Etor. Like any first season show Star Trek: Deep Space Nine has some problems finding its voice and figuring out what works and what doesn't, but overall it's an impressive series that explores the darker side of Star Trek.
Discussion Forum
Discuss Star Trek: Deep Space Nine on our TV talk forum!