You might also like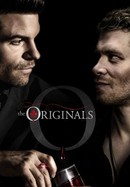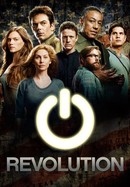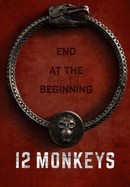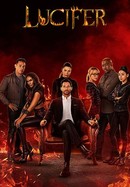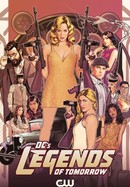 Rate And Review
News & Interviews for The 100: Season 5
Audience Reviews for The 100: Season 5
Season 5 in my opinion is the best season of the show so far, the character development, the plot, everything it's just *chef kiss*. The 100 is one of the best shows i've ever seen.

The best season, and nobody can tell me otherwise...

Again started with promise but by episode 11 I pretty much hate all the main characters except Murphy. Can't stand the pained expression on Clarke face as she again " makes a hard call" thought it might be saved by adding in Ivana Milicevic but the constant plot twists and betrayals are fecking tedious. Wish Banshee was still running

I absolutely loved season five. With Madi introduced there's a whole new light to Clarke that I think could have been expanded on a little more. Also, those first few episodes watching Bellamy find out Clarke's alive was just precious. I have nothing to say about this season it had its usual darkness that comes from finding out everything that the people in the bunker underwent during the six years in confinement and maybe the whole Eligius antagonist crap and the weird worms were unnecessary, but other than that it was great.

I liked it just couldn't stand all the hate for Clarke

this season have some fails but still so good and i love this one

I am so disapointing with this season. It's crazy the reviewer gave it a 100. I don't give a damn about those "twist and turns". The characters don't make any sense anymore. They're more and more a boring caricature of themselves. If only they could all die, and let's get on with it, because this season is sooo long. Twist and twist and twist and the story does not develop anything. It just feel like a waste of time.

It was kinda okay ... until s5 when they did the laziest, dumbest reboot of the whole show. Every character now is played by a different actor, they skip forward into a future where literally no one is interesting and literally I could give a fuck if everyone dies. People want to talk about how the show shows the growth and development of the characters (over 6 years that elapse between seasons with no one ageing at all). But it doesn't. The show literally skips six years into the future and every character has changed who they are. I mean, if the writers don't give a fuck, why should I. At a certain point everyone is too fickle and changeable for anything they say or do to matter. The most interesting parts of the show they completely erase in, yup, a second nuclear disaster (yawn), but now the world is a mad max wasteland. Oh but wait, there are now space miner prisoners ... stupid. Oh and Abbey is a drug addict because why the fuck not? Makes as much sense, and fails just as completely as everything else they did for season 5. The bloodraina nonsense is just so far fetched and poorly thought out that I have decided to not finish season 5 and I have a large order of 'go fuck your lazy, wasting my time asses' on deck for season 6 (which apparently involves jumping ahead in time another 100 years). It doesn't help that the actress can't bring any amount of gravitas or believability to her (admittedly stupidly written) Caesar/Nero persona. Just goes to show how shallow the show is and poorly thought out the writing. They literally have stuck three different shows into one with spit, fast talking, shallow nonsense and a whole lot of reliance on a fan base that doesn't care if the show is actually good or not.

Mixed feelings. And the death of my emotions. Independientemente de lo que significó para Octavia y para los otros personajes, Blodreina fue superior. Ojalá Eligius nunca hubiera aparecido. Aguante Clarke.

Though showing signs of the mess that is to come season 5 remains strong character driven drama.